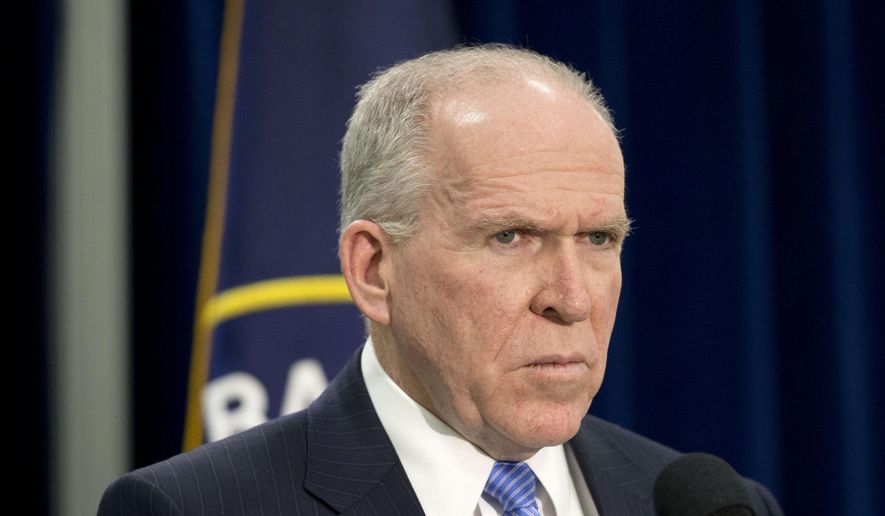 Sarajevo, April 22, 2016/Independent Balkan News Agency
By Mladen Dragojlovic
US Central Intelligence Agency (CIA) Director, John Brennan (photo), suddenly arrived on Thursday night in Sarajevo to held meetings with BiH officials.
His arrival was confirmed on Friday by BiH Minister of Security, Dragan Mektic, who said to the media that Brennan will hold several meetings with police and intelligence agencies on the security situation in the country regarding the fight against terrorism.
"I can confirm that Brennan arrived in Sarajevo. He is supposed to hold several meetings including one with me. I think that fight against terrorism will be on the agenda and we will probably talk about the current situation in BiH regarding terrorism, how do we fight against it, which capacities we have and about the cooperation of BiH agencies with the CIA, Mektic said.
He added that one of the topics can be the fight against organized crime in BiH. Unofficially, Brennan would participate on the session of BiH Task Force for the fight against terrorism, which gathers the directors of all security agencies in BiH.
BiH analyst of terrorism  and its appearances in region, Dzevad Galijasevic, said for IBNA that the most important fact in this sudden visit is that Brennan came to Sarajevo from Riyadh, the Saudi Arabia capital.
"Obviously, he received some intelligence information from Saudi Arabia security agencies and came in Sarajevo to clarify it with BiH agencies. In the last few months we can follow the increased activities of terrorists in Europe but their path or the weapon path is linked with BiH. In a recent INTERPOL operation, over 40 shotguns was seized and all of them is possibly linked with BiH, Galijasevic said.
He think that Brennan will send a clear message to BiH Task Force that what they are doing is not fighting against terrorism and that they must start with serious actions to prevent terrorist activities in the country. According to Galijasevic, all actions that were performed by state security agencies failed to stop the export of weapon and explosives to terrorist cells in EU, the departure of local citizens to join the war in Syria and to cut the path of money for terrorists in Europe.
"Also, SAD are not satisfied with the new management of BiH Intelligence Agency (OSA), and its new director Osman Mehmedagic. Year ago, Brennan had sent a letter to BiH Presidency saying that CIA sees Mehmedagic's predecessor, Almir Dzuvo, as a man of trust and that OSA is very important partner for US Intelligence Agency. But, in his stead was appointed Mehmedagic, whom CIA refused to trust", Galijasevic said.
The CIA Director will have a lot of work to do in BiH, since the country is to become one of the key partners to USA in the region, in order to stop Turkey's and Saudi Arabia's influence in Europe. At this moment, it is obvious that Turkey is trying to make that influence stronger.