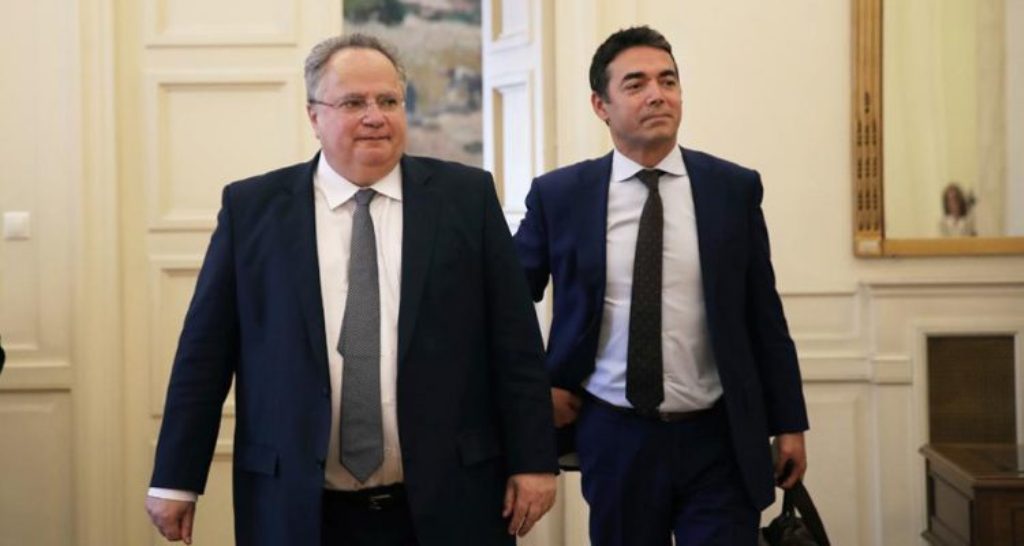 The get together of the Greek Foreign minister, Nicos Kotzias and his fYROMacedonian counterpart, Nikola Dimitrov on Thursday, January 11, was a very constructive one.
According to IBNA's sources, their meeting was held in Thessaloniki, northern Greece and lasted until late in the afternoon. It took place in the framework of the regular dialogue between the two countries, that aims at reinforcing transparency and mutual trust.
Their talk focused on the promotion of bilateral relations and a more general co-operation, connected with the existing Trust Building Measures (MOE).
Both ministers expressed their wish to see a draft plan presented by the Special Delegate of the General Secretary of the UN at their upcoming meeting on January 17; a draft plan on the promotion of bilateral ties. They also had a in depth discussion regarding the methodology that needs to be followed by both sides so as to solve the name dispute and agreed on working harder in order to overcome whatever differences exist around the name issue.
Kotzias and Dimitrov exchanged views on Trust Building Measures as well as on various other matters ahead of the upcoming high-level meetings among the two countries…/
IBNA