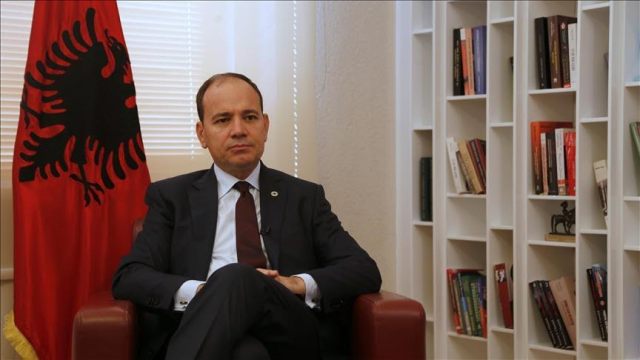 Tirana, 22 February 2016/Independent Balkan News Agency
President of Albania has surrendered and has decreed the two new ministers of Rama cabinet, without waiting a judgment by the Constitutional Court.
A few moments ago, the Presidency published the two decrees that caused an artificial crisis for the Albanian state institutions.
Thus, president Nishani has decreed the nomination of Milva Ikonomi as minister of Economic Development, Tourism, Trade and Enterprise and the nomination of Arben Ahmetaj as minister of Finance.
The decrees followed a few days filled with retorts in distance with the majority. Last week, when the prime minister announced changes in the government, which were then sent to the president, Nishani only decreed the discharge of Shkelqim Cani as minister of Finance and Arben Ahmetaj as minister of Economy, but not the nomination of new ministers in the respective ministers.
This "tactic" made a lot of noise and led to numerous allusions in the political arena. The head of the Parliamentary Security Committee, who is also an SMI lawmaker, Spartak Braho said today that "The President of Republic is playing a chess political game as far as the decreeing of the new cabinet ministers are concerned. But even at chess there are deadlines", Braho said.
Considering the declaration of minister Ermonela Felaj, who a few days ago said that the president may be discharged if he doesn't issue the decrees, as political and legal, Braho reminded to Nishani that tomorrow is the last deadline for the decrees.
But Nishani ignored his own request sent on Saturday to the Constitutional Court and a day prior to the deadline, he decreed Rama's two ministers. /ibna/