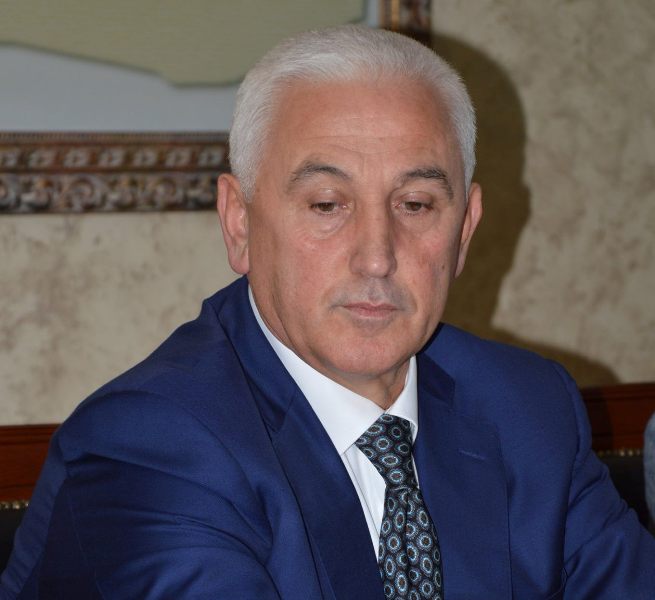 Tirana, 9 November 2015/Independent Balkan News Agency
In Albania, the minister of Justice, Nasip Naco has resigned a few minutes ago, unconfirmed government sources say.
Naco had a meeting today with the head of the government, Edi Rama and handed in his resignation after this meeting.
No official statement has been released by either ministry of Justice or the Prime Minister's office.
The causes of this resignation are still unknown. Naco is known as one of the ministers who has been less criticized by opposition or media.
IBNA sought information at the ministry and Prime Minister's office over the resignation and the causes, but it was told that there isn't yet an official statement. Unconfirmed sources say that the resignation came for personal reasons, without issuing any other details.
The speaker of Parliament, Ilir Meta visited the government's seat earlier in the day.
Nasip Naco, 54 years of age, has been the political secretary of SMI and MP for the Constituency of Berat. He was elected an MP and from 2009 until 2011, he was deputy speaker of Parliament.
In 2011-2012, he was minister of Economy, Trade and Energy. Then he was reelected deputy speaker of Parliament in July 2012.
Nasip Naco has held important public offices such as prosecutor, head of Informative Service at the Ministry of Interior, the head of the Anti Terror and Crimes against Individuals and he has also served as the head of the Prosecution of Durres.
Mr. Naco's resignation comes at a time when the package for the reform in the justice system is at the top of the government's agenda, as it is a key criterion for the opening of EU accession talks.
The package of the reforms in justice has been sent to obtain the approval of the Venice Commission and then it will pass in parliament. /ibna/
IBNA/Interview with the minister of Justice, Mr. Nasip Naco