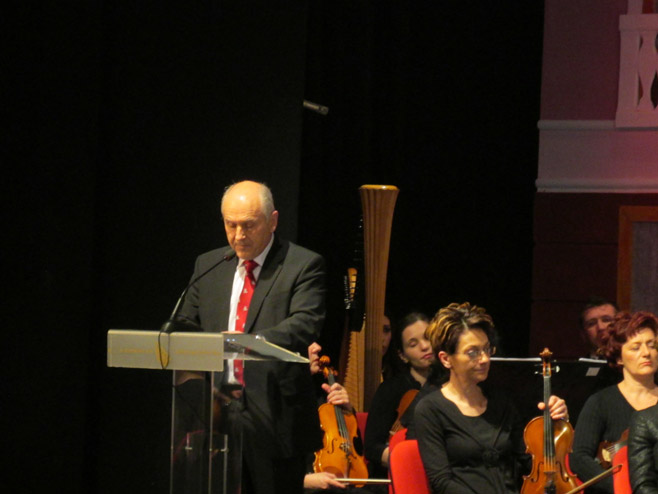 Sarajevo, March 9, 2015/ Independent Balkan News Agency
By Mladen Dragojlovic
High representative in BiH, Valentin Inzko, said on Monday in Brcko District that International Community remains committed to working with the people in BiH to build a prosperous and sovereign multi-ethnic democracy that can take its rightful place at the heart of the European family.
In his speech at the 15th anniversary of Brcko District BiH, Inzko stressed that what happens in Brcko is important for the rest of the country too.
"In the past, Brcko often provided an example of what can be done in this country when challenges that may seem almost insurmountable are addressed with imagination and determination. For example, government formation in Brcko took only 40 days. In recent years, however, the reforms in Brcko have stalled. This needs to change, and I hope that Brcko will once again lead the country by example. Coexistence, harmony and reconciliation come first, said Inzko.
The High representative reminded that the District was created in response to a situation where conflicting objectives had produced what looked like an insoluble political problem so large that it was not possible to find a solution for it in Dayton, on the peace conference for BiH.
"But the problem couldn't simply remain unsolved. For the sake of the people of Brcko and for the sake of peace in the country as a whole, a solution had to be found. The solution took the form of an innovative and multi-ethnic constitutional arrangement that has been overwhelmingly supported by the people of the District. This is not in the first place the problem of affiliation; it was primarily about concrete problems, and only then about constituent status, Inzko emphasised.
Brcko Mayor Anto Domic said that 15 years after the District's establishment, the situation in the local community is satisfactory and that cooperation with the entities and state institutions is a friendly effort among partners, with the full respect of the District's status.
District Parliament speaker Djordja Kojic said that the District would give its contribution to the European future of BiH. He mentioned the investments in the construction of the city's boulevard, several roundabouts and works on a 19-kilometer ring-road.
The Brcko District is a local self-government under the joint management of Republika Srpska and the Federation of BiH as a condominium, but has its own institutions. It was established on March 8, 2000, one year after the Final Arbitration Decision on Brcko, which was the subject of an inter-entity dispute following the signing of the Dayton Peace Agreement. According to the last census, the district has about 93,000 residents.
photo: Inzko speaks on Brcko celebration