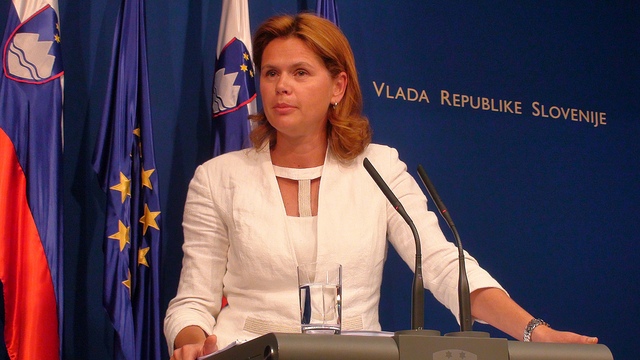 Review Hari Stefanatos
The outgoing prime minister of Slovenia, Alenka Bratušek asked the Vatican to take a stand in regard to the statement of the High Representative of the Roman Catholic Church in the country, who said that the trial of former Prime Minister Janez Jansa, who was sentenced to two years in prison for corruption, was "rigged".
The interim head of the archdiocese of Ljubljana and president of the Slovenian Bishops' Synod, Andrei Glavas, last week in a statement to the media on the sentencing of Janez Jansa, he argued that the state law in Slovenia is in crisis and that the trial for the "Patria" schandal, in which the former prime minister was sentenced, had political motives for the parliamentary elections held on 13 July.
Bratusek first reacted by saying that in Slovenia there is a separation betweenthe church and the state and that she awaits the comment of the Holy See regarding the declaration of Andrei Glavas, because it constitutes an interference in the affairs of state.
The outgoing Prime Minister of Slovenia with a diplomatic letter to the Vatican asked to formulate an official position for the opinions of the provisional head of the archdiocese of Ljubljana.
Bratusek asks if the Vatican is aware of this statement and the opinions expressed for the country's judiciary system by the Catholic Church in Slovenia, and what is its position on the "unacceptable interference of the church in the judiciary".
(Source: Real-news)