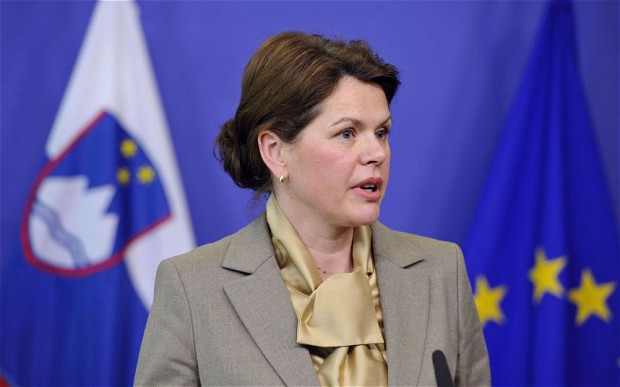 Review Hari Stefanatos
Slovenia's outgoing PM Alenka Bratušek has been nominated as one of the six Commission vice-presidents and will serve as head of the energy union, in the 2014-2019 European Commission led by Jean-Claude Juncker. Outgoing Slovenian Prime Minister's name was, unofficially, also been linked with the innovation department.
She was chosen from a list of three candidates who had been put forward by the outgoing Bratušek-led  government, which also contained the names of  SocDems MEP Tanja Fajon and Pensioners' Party (DeSUS) leader Karl Erjavec, the outgoing foreign minister.
Bratušek's appointment was not well received in Slovenia, including by soon to be appointed Prime Minister Miro Cerar.
The arguments have to do with the conflict of interests, as well as Bratušek's investigation by the Corruption Prevention Commission, which sent her its preliminary conclusions on Tuesday, allowing her to respond before a final report is published, making it unclear what the consequences of a negative report will be.
Commenting on Bratušek's appointment, Juncker said on Wednesday that he decided for Bratušek because he needs women and liberals, adding that he had also coordinated this with Cerar.
(Source: Sloveniatimes)