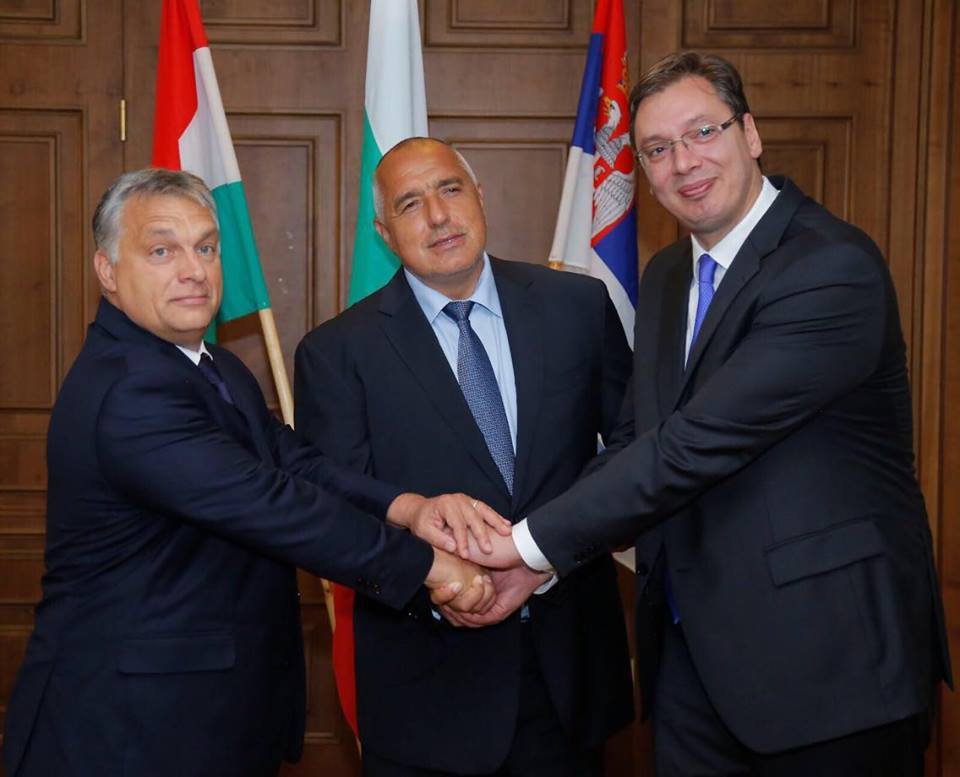 Sofia, September 14, 2016/Independent Balkan News Agency
By  Clive Leviev-Sawyer of The Sofia Globe
At the September 16 summit of EU leaders in Bratislava to discuss the refugee and migration crisis, the Visegrad Four countries will press for assistance for Bulgaria to deal with the crisis.
This emerged from statements on September 14 by Bulgarian Prime Minister Boiko Borissov after he and visiting Hungarian prime minister Viktor Orban inspected security measures at Bulgaria's frontier, an external border of the EU.
The Visegrad Four group is made up of Hungary, the Czech Republic, Poland and Slovakia.
Borissov said that at the Bratislava summit, Bulgaria would ask for 160 million euro to deal with migration pressure.
Orban said that his country and the Visegrad group as a whole would support this request.
Borissov, Orban and Serbian prime minister Aleksandar Vucic discussed the refugee and migrant crisis on September 13 at an evening meeting in Bulgaria's Black Sea city Bourgas.
At that meeting, Borissov said that there could be a sustainable solution to Europe's migrant crisis only through the joint efforts of all the countries of the European Union.
Borissov emphasised the importance of the EU-Turkey agreement, that involves readmission of refugees, and the importance of the co-operation among Balkan countries.
Borissov, whose country is now being assisted by Frontex in guarding the borders with Turkey and Serbia, said that up to now Bulgaria had guarded its border itself and had faced huge difficulties.
He said that Bulgaria would receive support to protect the border, but emphasised the role of the EU-Turkey deal in limiting the influx of migrants.
At the September 13 talks, Borissov told his Hungarian and Serbian counterparts, "Bulgaria bears a huge responsibility as an EU external border with Turkey. We are facing a historical challenge to Europe's security and must seek a single position for a new migration policy with a long-term perspective, as well as adequate measures for our own defence. We are building fences in order to even stand a chance to protect the European border for which we are responsible".
Borissov said that bilateral co-operation had produced good results in halting illegal migration. One example was Bulgarian-Turkish co-operation, and the other the joint steps being taken by Bulgaria along with officials from Serbia, FYROM and Greece.