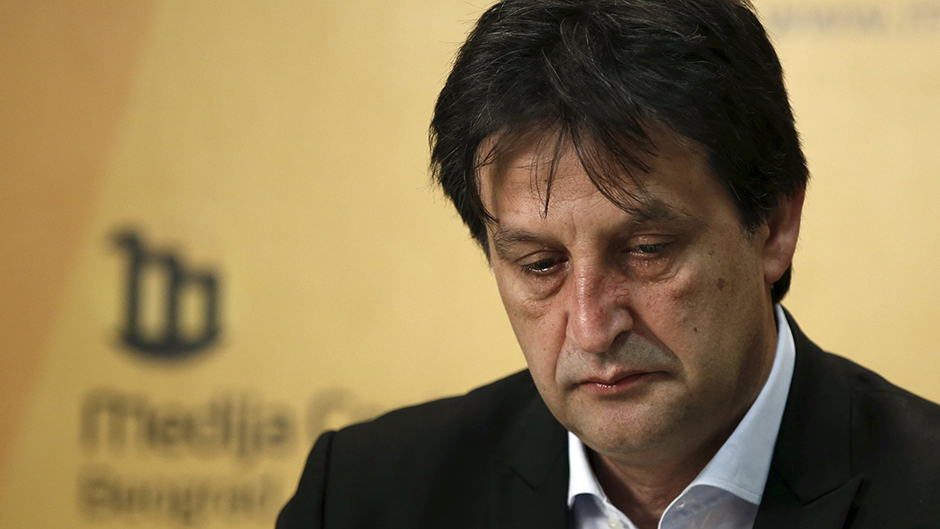 Former Serbian defense minister Bratislav Gasic will be appointed new director of the Security Information Agency (BIA), the country's main intelligence service, according to Vecernje novosti daily. This was revealed by sources from the ruling Serbian Progressive Party (SNS). Gasic is an SNS high official.
If the claims are correct, Gasic will succeed Aleksandar Djordjevic who has been head of BIA since 2013. The appointment is allegedly to be confirmed on Tuesday.
In an interview for Radio Free Europe Gasic said today that report on his appointment was a "journalist story". He did not want to confirm, nor to deny the report. "You have no reason to ask me that. These are journalists stories. I will not tell you nothing more. I have no comment at all", Gasic told N1 TV.
When asked to comment the account, prime minister and president-elect Aleksandar Vucic said: "Bratislav Gasic is very hardworking and committed person, faithful to his country". "I am thankful to Djordjevic for preserving the full stability of the Republic of Serbia with exemplary and responsible intelligence work", Vucic told Blic daily.
In February 2016 Gasic was discharged from the defense minister post over his sexist comment to a journalist. "I love female journalists who get down on their knees easily", Gasic told to B92 reporter in 2015.
The opposition and independent institutions demanded Gasic's sackin even before that comment.  In September 2015, Anti-Corruption Agency claimed that he had a conflict of interest when he awarded contracts to companies linked to his family while he was mayor of Krusevac city. Gasic rebuffed these claims.
The same year Sasa Jankovic, ombudsman at the time, requested the government to dismiss Gasic over the incidents during 2014 Gay Pride parade. Opposition parties called on Gasic to resign over an army helicopter crash in March 2015 in which seven people died, including a five-day-old baby./IBNA