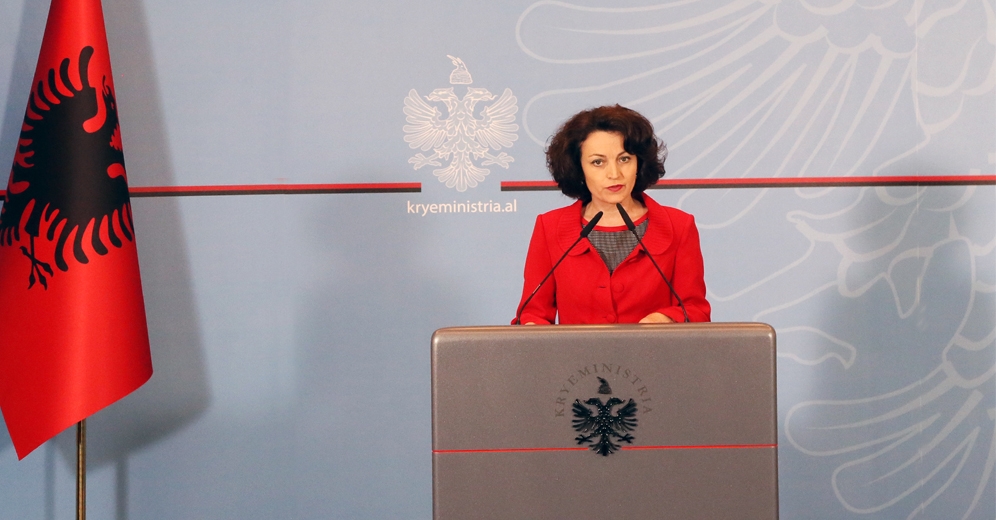 Tirana, April 9, 2014/Independent Balkan News Agency
Three ministries of Rama's cabinet in Albania have announced the "Branding Albania" incentive, in an effort to promote the identity of Albania in the world.
The incentive launched by the ministry of Urban Development and Tourism, Ministry of Economic Development, Commerce and Enterprise and Ministry of Foreign Affairs is seen as a necessity to adapt to reality and the efforts of the Albanian government to increase the number of tourists, especially foreign ones, but also to increase foreign investments in the country.
Minister of Urban Development and Tourism, Eglantina Gjermeni (photo) says that "the competition that we launched today, to "Brand Albania" aims to promote the new image of our country. It's a major incentive to promote the identity of Albania in the world market".
This incentive has been perceived as a project which will drastically change the image of the country in order to reflect the energy and vitality of the Albanian people, the great potential for development, tradition of hospitality, the rich culture and extraordinary historical heritage, the marvelous places and landscapes.
Mrs. Gjermeni reveals the goals of the government: "We're aiming to launch a new image of Albania and its tourist potential, an entry gate for foreign investments in the Balkan region, an Albania which is a factor of stability, security and peace in the region, for a European Albania, an Albania of the next generation".
In order to meet these goals, Albanian government is looking for companies and individuals from all around the world, who choose the strategy of the promotion of Albania in the international market.
Tourism today in Albania is in miserable conditions. There are no resorts which meet the standards of the neighboring countries such as Greece and Turkey. Hotel prices are high and they offer very few services. Many people don't see why they must pay more to receive less. A young man from Skopje says something meaningful: "I have spent holidays in Greece and Turkey. To spend a week in a luxurious resort, I have spent no more than 350 Euros, and this included accommodation, food, beverages, outings and other services. This concept doesn't exist in Albania. If one wants to spend holidays in the Albanian beautiful coast, one must seriously take into account the fact that a room in the south, in Saranda or Dhermi is no less than 80 Euros a night or 600 Euros a week, and this only includes a modest breakfast. One must pay up to 50 Euros to stay on the sand and then there's food, beverages, outings, etc. The way tourism functions in Albania, doesn't make me want to come back again". /ibna/