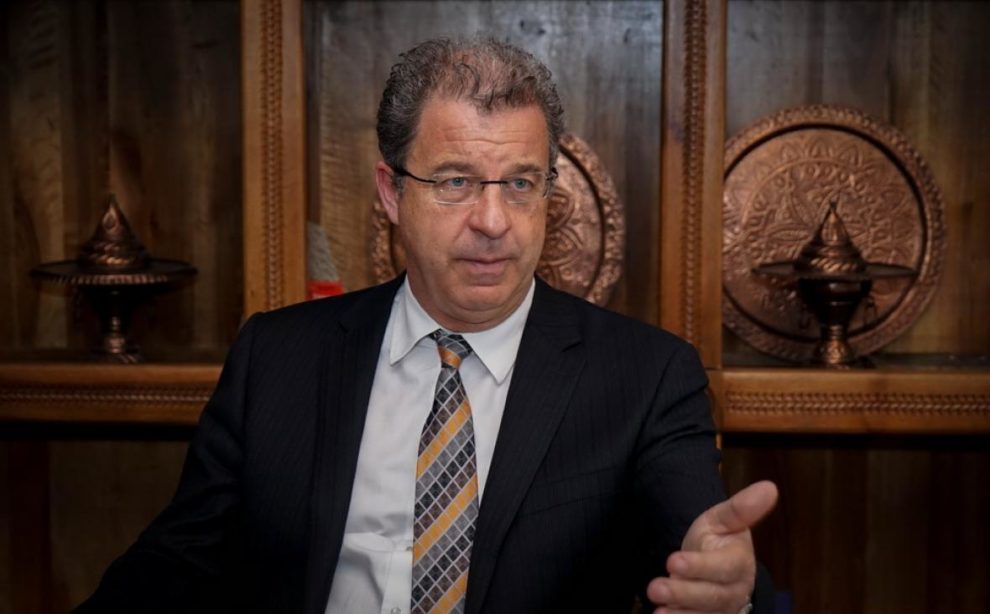 Chief Prosecutor of Criminal Tribunals Residual Mechanism in The Hague, Serge Brammertz, today gave a history lesson to high school students in Sarajevo on challenges international justice is facing today.
Brammertz previously met at the City Hall with representatives of the City of Sarajevo, where deputy mayors Milan Trivić and Ivica Šarić handed him a thank-you note as recognition on behalf of the citizens of Sarajevo and a medallion of the capital.
Trivić said that the Sarajevo city administration is primarily aware of the Hague Tribunal's struggle to put international justice above the war itself. The recognition, he emphasized, goes into the hands of a man nominated for a Nobel Prize and named the World Personality of the Decade in the field of justice.
He also said that the City of Sarajevo greatly appreciates the commitment of the Hague Tribunal, and in particular of Prosecutor Serge Brammertz, to truth, justice and reconciliation.
Trivić added that the citizens of Sarajevo truly do understand and have 1,432 reasons to support fostering a culture of peace.
"I hope it will affect the whole country and the region and that there will be no more wars in this region," he said.
Serge Brammertz told reporters that the purpose of his stay in the capital of Bosnia and Herzegovina this time is to talk to high school students because the young generation, as the future of each country, has an understanding of politics, justice and a desire to contribute to their own country.
"After meeting with judges and prosecutors, this was a good opportunity to have such a conversation," said The Hague Tribunal prosecutor.
Brammertz also said that hundreds more war crimes cases should be prosecuted, that the International Residue Mechanism still has liaison prosecutors in The Hague with the Sarajevo office, as well as transferring thousands of pages of transcripts and case records.
"The issue of missing persons is one of the priorities on our agenda," said the Chief Prosecutor of the International Residue Mechanism, adding that a national strategy to address war crimes cases must exist because many more cases need to be prosecuted.
The main responsibility for the prosecution rests with the national authorities after the closure of the International Criminal Tribunal for the former Yugoslavia.
When it comes to regional cooperation, he said that there are still war criminals at large in the neighboring countries of Bosnia and Herzegovina, but without extradition agreements, "it is very difficult to work on such cases."