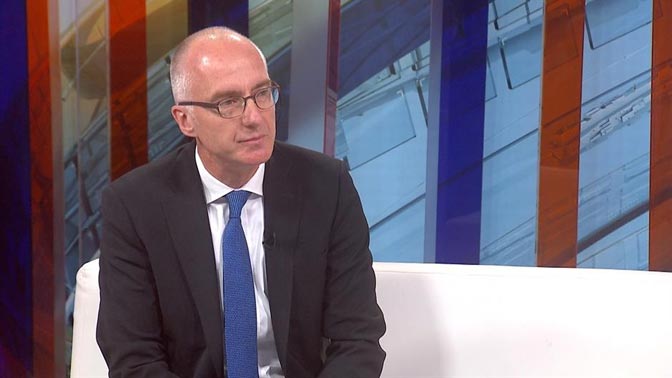 Germany supports the dialogue between ruling party and opposition groups in Serbia; however, boycotting the elections "is not good, generally speaking", said German ambassador in Serbia Thomas Schieb. "A strong democracy needs a strong opposition in the parliament", Schieb told N1 TV.
"The dialogue which should move things away from the blind spot is an important process", he said expressing hope that the talks will continue.
"We currently follow the dialogue between opposition and Serbian Progressive Party. It (dialogue) is now put into question. In general, we welcome the dialogue. The opposition should take part in the elections next spring. The opposition has made it known that it would boycott them, believing that preconditions for fair voting have not been fulfilled. The dialogue is an attempt to move things from the blind spot", Schieb said.
The German diplomat has emphasized that "a political debate should be organized in the parliament"; "strong opposition" is needed in all democratic systems, he went on. "From this reason we say that a boycott is never good. However, it is also important that the opposition has the preconditions to operate and work", Schieb added.
He recalled that the European Commission, in its latest report on Serbia, has found that "preconditions in (Serbian) parliament have not been ideal" and that changes need to be made./ibna