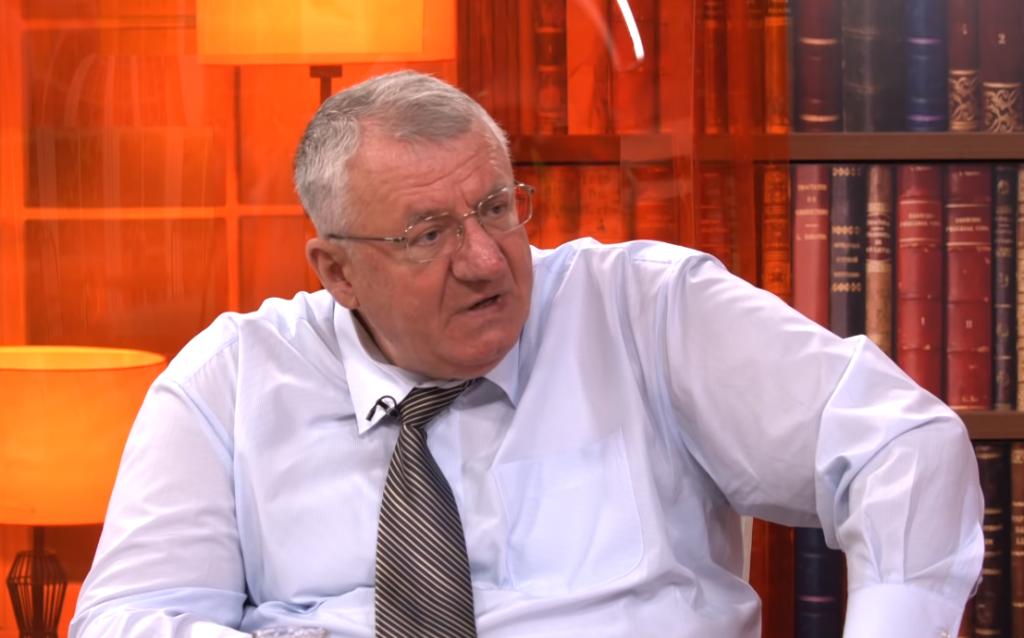 If the boycott attempt of opposition coalition Alliance for Serbia (SzS) fails, Serbian Radical Party (SRS) led by convicted war criminal Vojislav Seselj (photo) could become the main opposition party in the country.
According to recent polls, SRS will pass the five percent threshold, Blic daily reported today. If part of the opposition boycotts the election and the elections regardless of it are proclaimed legitimate, the result could be a "radicalized" parliament. In other words, highest legislative body in country would be consisted exclusively of right and far right political parties. Pro-European groups would remain out of parliament.
Dejan Bursac, from the Institute for Political Studies, recalled that SRS remains an "opposition to opposition" rather than to the government, as it was frequently the case throughout its history.
For instance, in 1990s Seselj's group was mainly opposed to pro-democratic parties and supportive to the authoritarian government of Slobodan Milosevic.
In the article for talas.rs, Bursac predicts that SRS as well as other far right groups will continue to support Serbian Progressive Party (SNS) led by President Aleksandar Vucic.
"For them a boycott isn't an option", he concluded, explaining that these parties usually "survive" by supporting different ruling coalitions.
Bojan Klacar from the Center for Free Elections and Democracy (Cesid) told Blic that a boycott could "seriously rearrange the political scene"; a center right or even "seriously right" parliament could be one of possible consequences.
Such a scenario could be a problem for the whole society "because all this could happen at the moment when a resolution to the Kosovo issue is expected. With this kind of parliament, the chances for a resolution would decrease, Klacar explained. The ruling coalition would also face problems with approaching the European Union, due to the fact that SRS and similar groups are anti-EU oriented./ibna