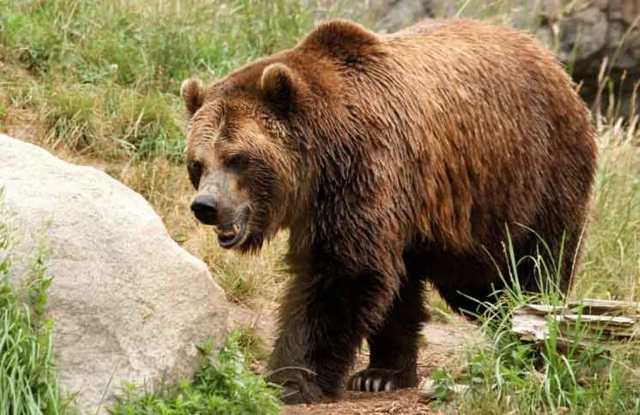 Tirana, 8 July 2015/Independent Balkan News Agency
By Edison Kurani
A true ordeal for a 17 year old from Gramsh, (around 100 km from the capital Tirana), which was attacked by a bear and ended up in a precipice.
The 17 year old F.H, resident in the village of Kabash, Porocan commune, in Gramsh, is wounded and is in a critical condition.
The teenage boy had taken his goats to graze in the mountainous area of Kabash, when he faced a bear which attacked him.
Terrified, the boy ran away and the bear has followed him to eat him. The bear managed to stop the teenage boy and seriously wounded him. He also threw him down into a precipice, which led to the young man to sustain many wounds.
The boy is still alive and an ambulance has reached the scene at noon, after it was notified on this event. Several residents of the area and police forces managed to get down into the precipice.
Official sources from the Police of Elbasan confirmed that help is being sought from the Ministry of Health for the boy who has sustained many injuries.
"The boy is currently in the precipice and many police forces have gone to help him", said police official, Hafize Peqini for IBNA.
"We are expecting a helicopter to take him to hospital", she added.
This is a very rare case in Albania, for a man to be attacked by a bear. The mountainous area of Gramsh has many wild animals and among them, bears, but there have not been previous reports for bear attacks against humans. /ibna/