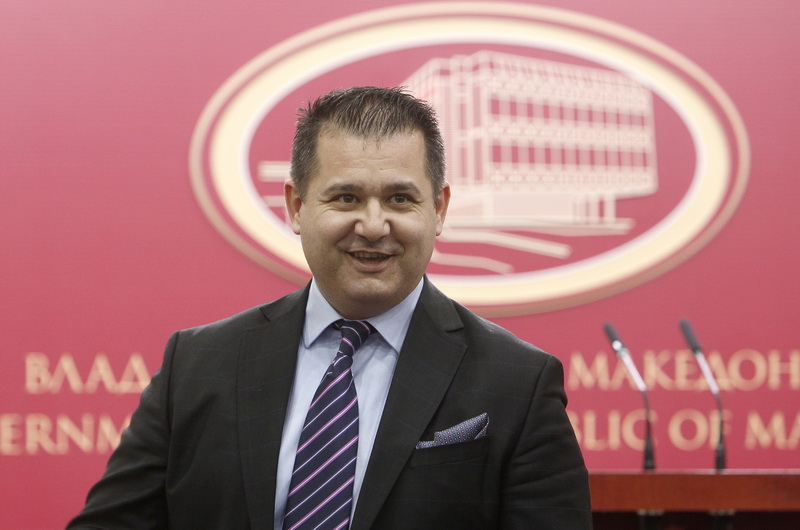 The Government Spokesman of fYROMacedonia, Mile Bosnjakovski, responded to the leaks in the press that there are disagreements within the government and especially between Prime Minister Zoran Zaev and Foreign Minister Nikola Dimitrov about a possible agreement on the name issue, noting that there are no divisions.
In particular, in a statement to IBNA, Mile Bosnjakovski noted:
"There is no difference of opinion. The Prime Minister, the Minister of Foreign Affairs and all the Ministers of the Government of the Republic of Macedonia are on the same page, firmly and resolutely in resolving disputes and strengthening the dignity and identity of the citizens of the Republic of Macedonia.
The government and all its members are working together to meet the strategic priorities of the Republic of Macedonia for NATO and EU membership, and to ensure a better life for all citizens of our country".
According to IBNA information, Zoran Zaev will visit Germany this week where he will have meetings with the country's political leadership, while Nikola Dimitrov will have a meeting with his German counterpart Heiko Maas.
On June 12-14, Greek Foreign Minister Nikos Kotzias will be in Moscow for an official visit, at the invitation of his Russian counterpart Sergey Lavrov.
The upcoming trips "move" Alexis Tsipras' meeting with Zoran Zaev for late in the following weekend./IBNA