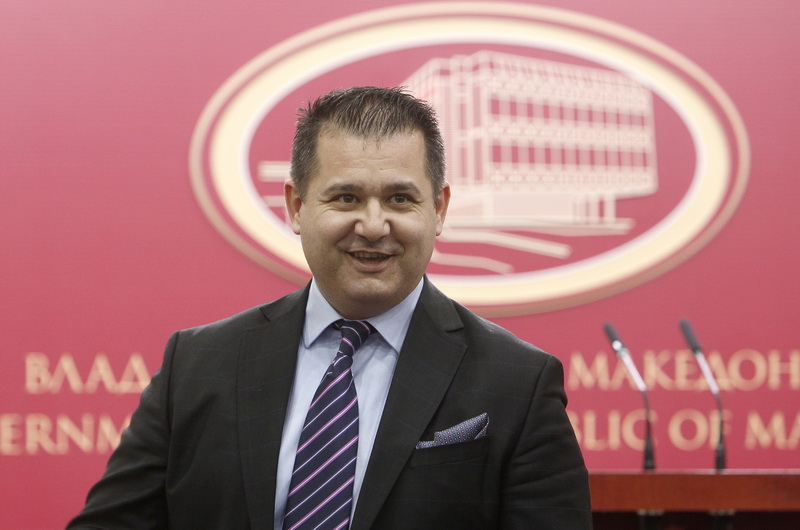 Under a decision of the government, to be adopted soon, the Skopje Airport and the highway will be renamed as announced after the Davos meeting of Prime Minister Zoran Zaev and his Greek counterpart Alexis Tsipras.
"A decision should be made by the government and it is supposed to happen in the coming period," government spokesman Mile Bosnjakovski said answering a journalist question while falling short of providing a timetable.
In Davos, Zaev said that as a gesture of good will and thaw in relations with Greece, Macedonia will rename the airport and the international highway, which will be renamed into 'Friendship'.
Asked about expectations from the meeting with UN mediator Matthew Nimetz, who has arrived in Skopje for talks with the state leadership after a trip to Athens, the spokesman reiterated that now it was the right time to find a solution and that there was political willingness and relations with Greece were being fostered at a level much higher than it had been before.
More information, he added, will be provided after the meeting with Nimetz, who is also set to speak to the media.
Asked whether the Macedonian government had been notified about Greece's plan, Bosnjakovski said processes were conducted as planned.
"Talks are brokered by the UN under the mediatorship of Matthew Nimetz. This framework also includes direct meetings between the foreign ministries, which went one level up to include the prime ministers. Talks, negotiations are taking place, we take care of things together," he stated.
As regards the possibility of organizing referendum over a name settlement, the spokesman said at the moment PM Zaev and Ali Ahmeti, the leader of DUI, junior government coalition partner, held no talks on the subject.
"There should be a referendum, the process is ongoing, and no talks are taking place at the moment on the matter," spokesman Bosnjakovski said./IBNA