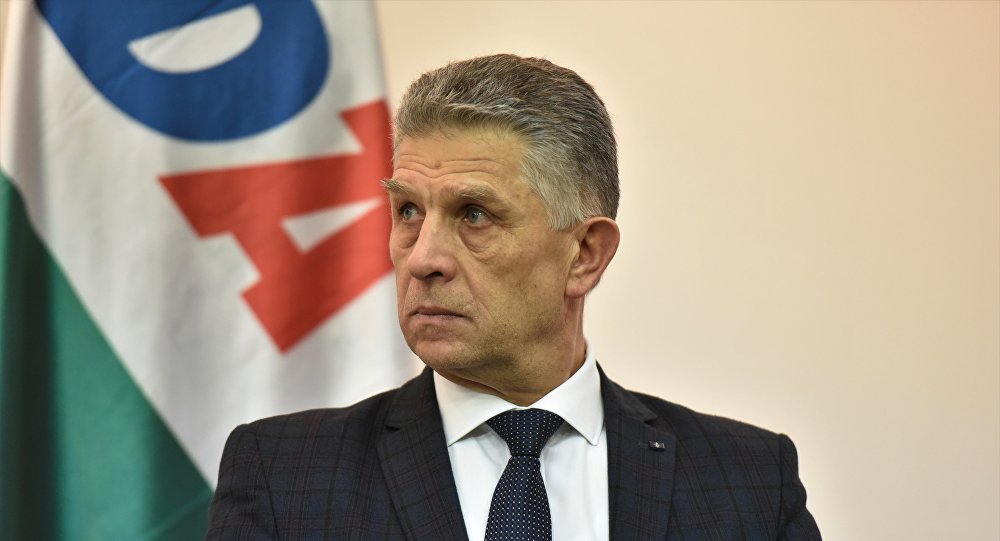 After his Self-determination group won the Bosniak National Council (BNV) election, its leader Sulejman Ugljanin said that BNV "belongs and will belong to the Bosniaks", accusing Belgrade of interfering in the process.
Ugljanin, a former minister in a Serbian government, promised that "we will defeat this monster, this fascist creation, the Serb state of Serbia".
On Sunday, elections for national minority councils were held across Serbia. The elections for the BNV have been "the most important (election) for Bosniaks since the collapse of former Yugoslavia", Ugljanin said.
He promised he would discuss "the problems" with the government.
"Among these problems are that Bosniaks do not have the status of a nation nor a legal solution over Sandzak which has been an occupied piece of land since 1912", Ugljanin went on referring to the south-western parts of Serbia and north-eastern Montenegro where the most Bosniaks of their minority live in. Sandzak is the place's historical name (deriving from the Sanjak of Novi Pazar, a former Ottoman administrative district).
Apparently, what Ugljanin considers as "occupation" is the territorial widening of Serbia and Montenegro during the Balkan Wars, over a  hundred years ago.
"Serbia and Montenegro are not the owners of Sandzak; if they want it to be recognised as their territory they will have to constitutionally also recognise Bosniaks as a nation. We have won elections promising this and we will insist on it", Ugljanin stressed.
He accused "people from Belgrade" of trying to "grab BNV".
At the same time, Ugljanin promised that BNV would be a "good partner of Serbia, Montenegro, Bosnia and Herzegovina and the international community in resolving all the problems of Bosniaks and problems of other peoples".
According to preliminary results, Self-determination will have 15 councilors in the BNV; two other groups won 13 and 7 places respectively. Ugljanin announced the formation of a coalition with the latter (that has won 7 places) whose name is It is Time.
"I am satisfied because now we will share responsibility with more political groups and because we will defeat this monster, this fascist creation, the Serb state of Serbia, which wants to legalise genocide and crimes as means of conquering territories and resolving political issues, together" (with the political partners) underlined the Serbia based Bosniak politician.
Turnout at the BNV elections has been 51 percent, according to official data. In total, 106,326 Bosniaks have been eligible to vote…. / IBNA
Main Photo (File): Sulejman Ugljanin