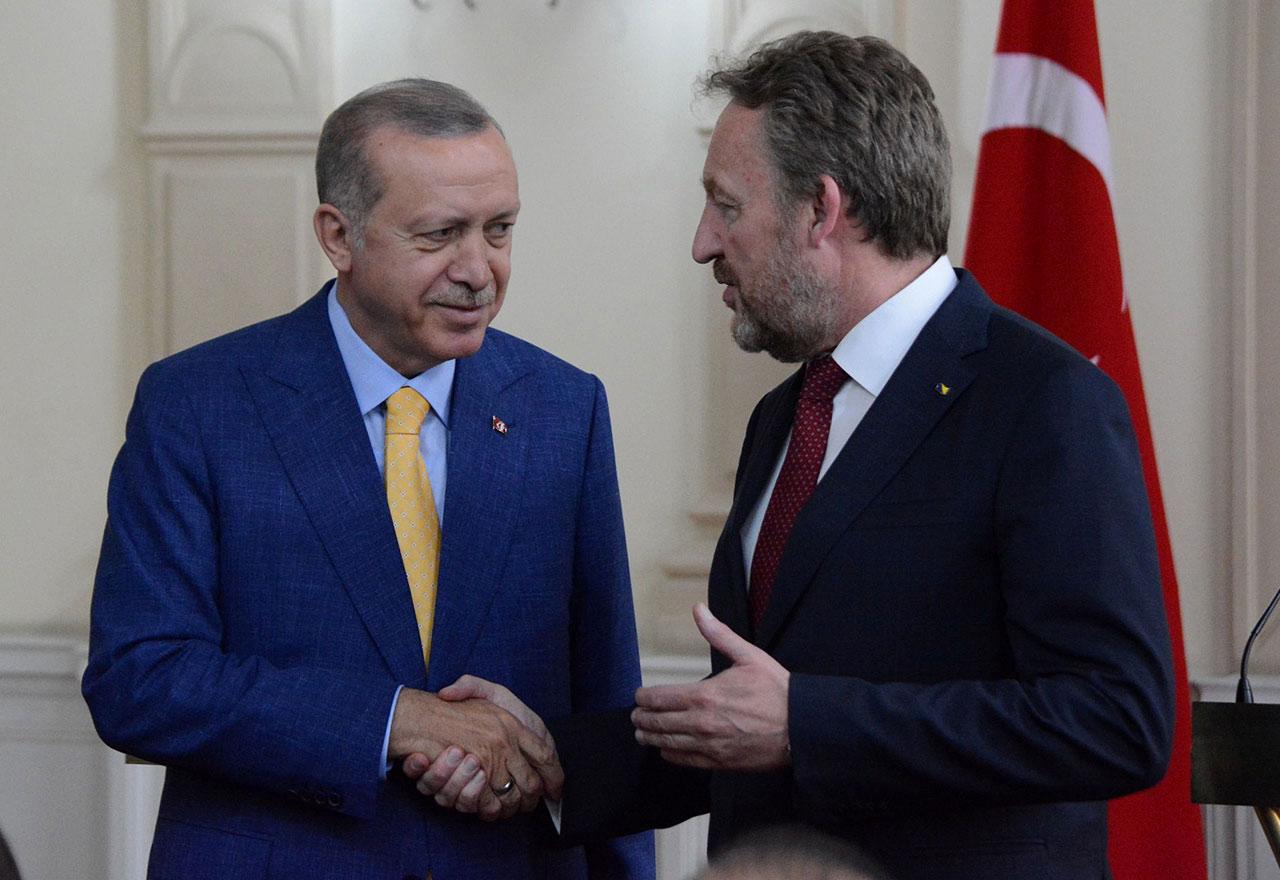 Bakir Izetbegović, Speaker of the House of Peoples of the Parliamentary Assembly of Bosnia and Herzegovina and Leader of the biggest Bosniak party, Party for Democratic Action (SDA), said in a statement to Anadolu Agency that Turkey was forced to undertake "Operation Peace Spring", which the Turkish Armed Forces and the Syrian National armies are conducting in northern Syria.
"Turkey has been forced to take this action, the facts and figures confirm it. The PKK terrorist organization has killed tens of thousands of Turkish soldiers, police officers and civilians in recent decades. Then, in the past few years, PKK expelled hundreds of thousands of Syrian Arabs from the border area where the operation is taking place", Izetbegović said.
He added that "Turkey has the right to defend its security, its territorial integrity, to resolve the refugee issue". According to him, Syrians have the right to return to their homes from which they were forced to leave by violence.
Izetbegović said he hoped the operation would be short-lived and would bring minimum casualties.
With this statement, Izetbegović entered the small society of those who support the Turkish operation in Northern Syria. In a different situation, this statement would just be the opinion of the leader of a small Bosniak party.
It should be noted thought that Izetbegović statements have a strong echo in all Bosniak communities all over the world. During the war in BiH 1992-1995 an enormous number of Bosniak refugees left the country and found new homes in a large number of states in the EU and USA. Many of them are respectable citizens, economists and even politicians. And most of them are still SDA party members which mean that they respect and follow Izetbegović's opinion. In practice, it means that with the EU Izetbegović has rallied a certain number of supporters to the Turkish military operation in Syria.
The friendship between Izetbegović's family and Turkish president Recep Tayyip Erdogan is maybe one of the longest-lasting friendships in modern European political history. Even Bakir Izetbegović's father, Alija Izetbegović, had close ties with Erdogan and was his supporter at the time when the latter had a tought time from the Turkish status-quo. A testament of how deep their friendship was is the fact that Alija Izetbegović left Bosnia and Herzegovina to Erdogan in "amanet" (to take care about it) after he dies.
The friendship continued after Alija Izetbegović death. When all European countries refused to host the Turkish youth "Congress" (the Erdogan election rally, in fact), Izetbegović welcomed him in Sarajevo and together they adressed several thousands of Erdogan supporters in the Zetra Olympic Hall.
Let's not forget that BiH is ready to extradite a number of Turkish citizens to Turkey, who have been branded "Gullenists" by the Erdogan regime.
On the other side, Erdogan promised that Turkey will fund the Beograd-Sarajevo highway, allow imports of beef from BiH and invest significant amounts in other projects.
Everything has its price as it seems./ibna