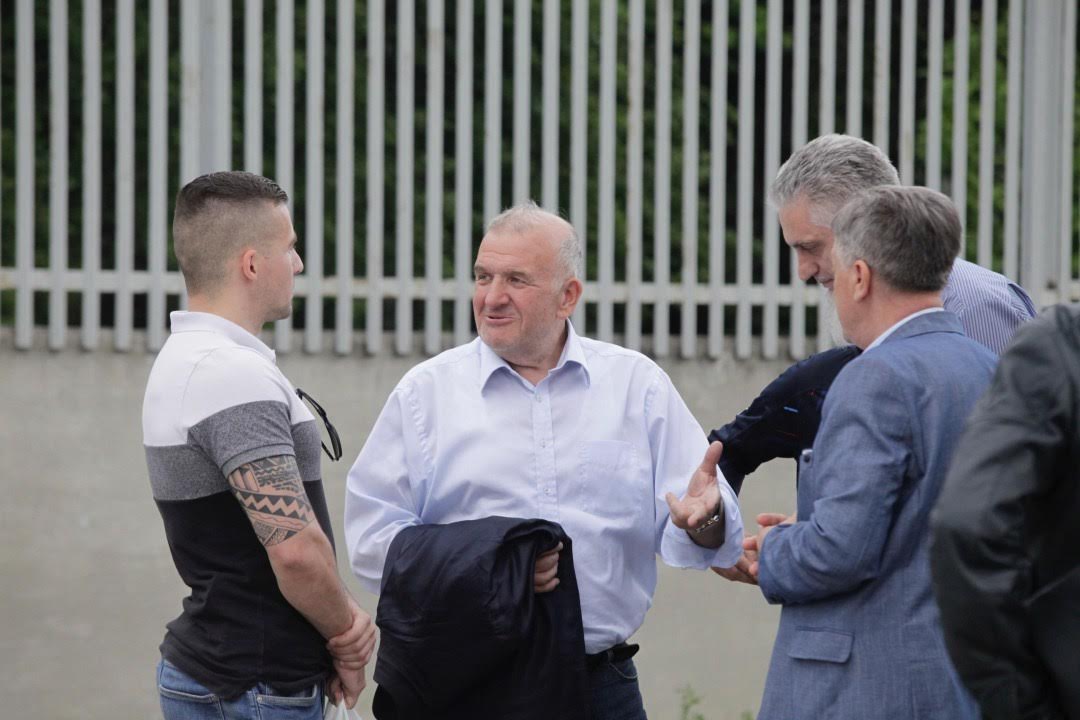 Bosnia and Herzegovina (BiH) Prosecutor's Office issued an indictment against the General of the Army of the Republic of Bosnia and Herzegovina (AR BiH), Atif Dudaković, along with 16 other commanders and members of the AR BiH 5. Corps for crimes committed against Serbian civilians and prisoners of war in the Western part of BiH, called Krajina.
AR BiH consisted mainly of Bosniaks. During the war they were fighting against Croats of the Croatian Defence Council (HVO) and Serbs of the Army of Republika Srpska (VRS).
After Bosniak and Croat leaders reached a deal and signed the Washington Agreement, in March 1994, AR BiH and HVO jointly fighted against the VRS. Following the war, Serbian authorities tried to force the state Prosecutor's Office to issue an indictment against this group, several times, but it was all about a postponed motion. Until now.
According to the press release issued by the BiH Prosecutor's Office, Dudaković and others are charged with crimes against humanity, the killing of more than 300 Serbs, persecution and abuse of civilians and prisoners of war, as well as the destruction of 38 orthodox churches and religious facilities.
Those accused are Atif Dudaković, Ekrem Dedić, Sanel Šabić, Ibrahim Šiljedić aka Šiljo, Safet Salihagić, Adis Zjakić, Hasan Ružnić, Redžep Zlojić, Samir Solaković, Fatmir Muratović, Muharem Alešević, Husein Balagić, Ale Hodžić aka Pumparica, Edin Domazet, Ejub Koženjić aka Ejko and Šeširdžija, Ibrahim Nadarević and Said Mujić.
The Prosecutor's Office issued the indictment for crimes against humanity committed in the municipalities of Petrovac, Ključ, Krupa na Uni, Sanski Most and war crimes against civilians committed in the municipalities of Bihać and Cazin.
"The accused are charged with the killing of more than 300 persons of Serb ethnicity, the majority of whom were civilians, mostly elderly people, and soldiers who had surrendered or had been captured and thus had been incapacitated and unable to engage in combat. The bodies of some of the victims were found after the war and exhumed from several individual and mass graves, whereas some of the then killed people are still unaccounted for. One part of the indictment against Atif Dudaković refers to war crimes committed against Bosniak victims, members and supporters of the National Defence of the Autonomous Province of Western Bosnia, during the conflict in the Cazin Krajina, in the municipalities of Bihać and Cazin", reads the press release.
Dudaković was apprehended by the State Investigations and Protection Agency's (SIPA) officers in April 2018, but soon after that he was released.
The indictment was based on a number of video clips, broadcast on several TV stations, showing Dudaković and his comrades during and after battles abusing war prisoners and civilians.
It is interesting that the Dudaković case, in 2006, forced the RS president at the time, Dragan Čavić, and the RS PM, Milorad Dodik, to jointly file charges against the actual person (Dudaković). Now, Dodik is the president of the RS and an elected Serb member of the BiH Presidency and Čavić is the leader of a minor opposition party. That was the one and only time the two politicians closely co-operated in a case, jointly going after a criminal…. / IBNA