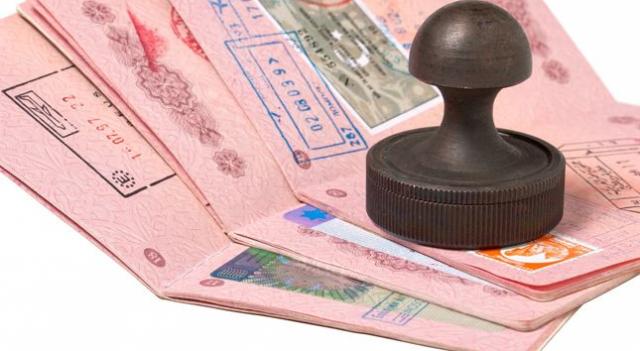 Pristina, January 24, 2014/Balkan Independent News Agency
Bosnia and Herzegovina is one of the few countries in the region yet to recognize the independence of Kosovo. Citizens of Kosovo must be issued with visas in order to enter Bosnia and Herzegovina. But, the decision of the government of Kosovo to introduce the visa regime for the Bosnian citizens has caused concerns for Sarajevo.
The chairman of the Council of Ministers of Bosnia and Herzegovina, Vjekoslav Bevanda says that the free movement of people and goods between the two countries has been put at risk. He says that Kosovo is a very important trade partner for his country and suggests that "everything must be done in order for the movement of people and goods not to be suspended, therefore things must be solved in a technical way".
A considerable number of businessmen have invested in Kosovo. This decision has a direct impact on them, therefore they demand a prompt solution from the authorities of Sarajevo.
The government of Bosnia and Herzegovina says that business must not face such difficulties.
The Foreign Ministry has prepared a bill which aims to reduce the crisis caused by the visa regime. Sources from this ministry say that visa free movement between the citizens of both countries has been proposed, in cases of family links, business, culture, art and sport relations.
It's yet to be seen how much this fulfills the desire and need of people from both countries, but there's little likelihood for this to happen. Citizens of Kosovo believe that it's unacceptable for a visa regime to exist between the two countries.
They support Pristina's decision, saying that it did nothing less than what Sarajevo has done for 6 years. They even say that Kosovo has delayed this measure. Free movement between countries has been facilitated significantly in the Balkan region.
Citizens of Albania, Kosovo, Montenegro, FYR Macedonia, Serbia and other states travel freely, with just the use of an identity card. This has led to more relations between the citizens of these countries and an increase of commercial exchanges and mutual investments.
Government of Kosovo: Why did we introduce the visa regime
The decision to introduce the visa regime for Bosnia and Herzegovina has been taken in the framework of reciprocity, or in other words, as an act of "revenge" by Pristina for the same decision taken by Sarajevo.
With this decision, Bosnia and Herzegovina becomes the 85th country in the list of countries, the citizens of which need a visa to enter Kosovo. Bosnia doesn't even have an embassy in Kosovo and a Bosnian citizen must apply for a visa at the Kosovo embassy in Tirana, Albania. Government of Kosovo says that this was not an easy decision. Its officials say that they waited several years for Sarajevo to reflect in order to lift the visa regime for the citizens of Kosovo, but that decision never came.
Another paradox consists on the fact that Sarajevo recognizes customs documents, but not the identity cards and passports issued by the Republic of Kosovo.
Petrit Selimi, former journalist and analyst, who is currently the deputy foreign minister of Kosovo, says that the decision may raise awareness. "Authorities in Bosnia and Herzegovina must understand that it's in the best interest of Bosnia and Kosovo, but also regional relations, to follow regional standards and lift the visa regime for the citizens of Kosovo", says Mr. Selimi.
Foreign Minister of Kosovo, Enver Hoxhaj says that the decision has been taken as a measure of reciprocity against authorities in Sarajevo, due to the introduction of the visa regime against citizens of Kosovo and their indecent treatment.
"It's been 6 years that Bosnia has behaved in an anti-European manner and against the spirit of regional cooperation", says Mr. Hoxhaj.
The minister says that "This decision is not addressed to the citizens of Bosnia and Bosnian community in Kosovo, but it's a clear message toward the destructive behavior of authorities in Sarajevo". /ibna/