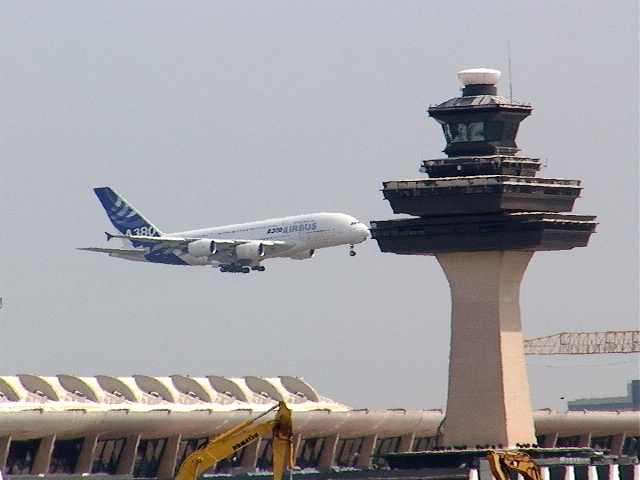 By Mladen Dragojlovic – Zagreb
Bosnia and Herzegovina institutions are ready to take control of the state airspace and lead airplanes above BiH from the ground. Since the end of the war, this job was being performed by air control agencies in Serbia and Croatia.
The beginning of the transition process from Croatian and Serbian to BiH institutions has been planned for October 1, and it is expectde be completed in two months. During the transition period, the biggest work load will fall on instructors from Aviation Academy and on state Agency for Civil aviation (BH ATCOS).
BiH Minister of communication, Damir Hadzic, said to the media that this is maybe one of the the biggest events in the State's history, because it will mean taking over sovereignty in the airspace, which until now had been handed to the neighboring countries.
"In the technical sense, this is a very demanding and serious, probably one of the most complex, operations, which BiH and its institutions have undertaken. It requires full compliance with the standards, parameters and formats given by Eurocontrol, because it is about air traffic, a large number of aircrafts, and a large number of people who are on those planes. It means that we have to be very serious and cautious", said Hadzic.
A second, but not less important thing, is the fact that BiH state budget will be richer for more than 15 million euros from tax, which air  traffic companies will have to pay for the service. That money, until now, was collected by Serbia and Croatia. BiH has not received a cent from its airspace usage in the last 18 years.
Economy analyst, Zoran Pavlovic, said for IBNA that BiH will have a lot of benefits from this important step in state sovereignty. He said that, for a poor country like BiH, it is very important that 15 million Euro will find their way in the State budget.
"Besides that, BiH as a state will show to other countries that it has the local capacitiy and ability to take control over its own airspace, in addition to strengthening the international position of the country and increasing the confidence of foreign investors", said Pavlovic.
He added that the overtake of air control will probably lead to opening of new jobs, which is a further benefit in this case.