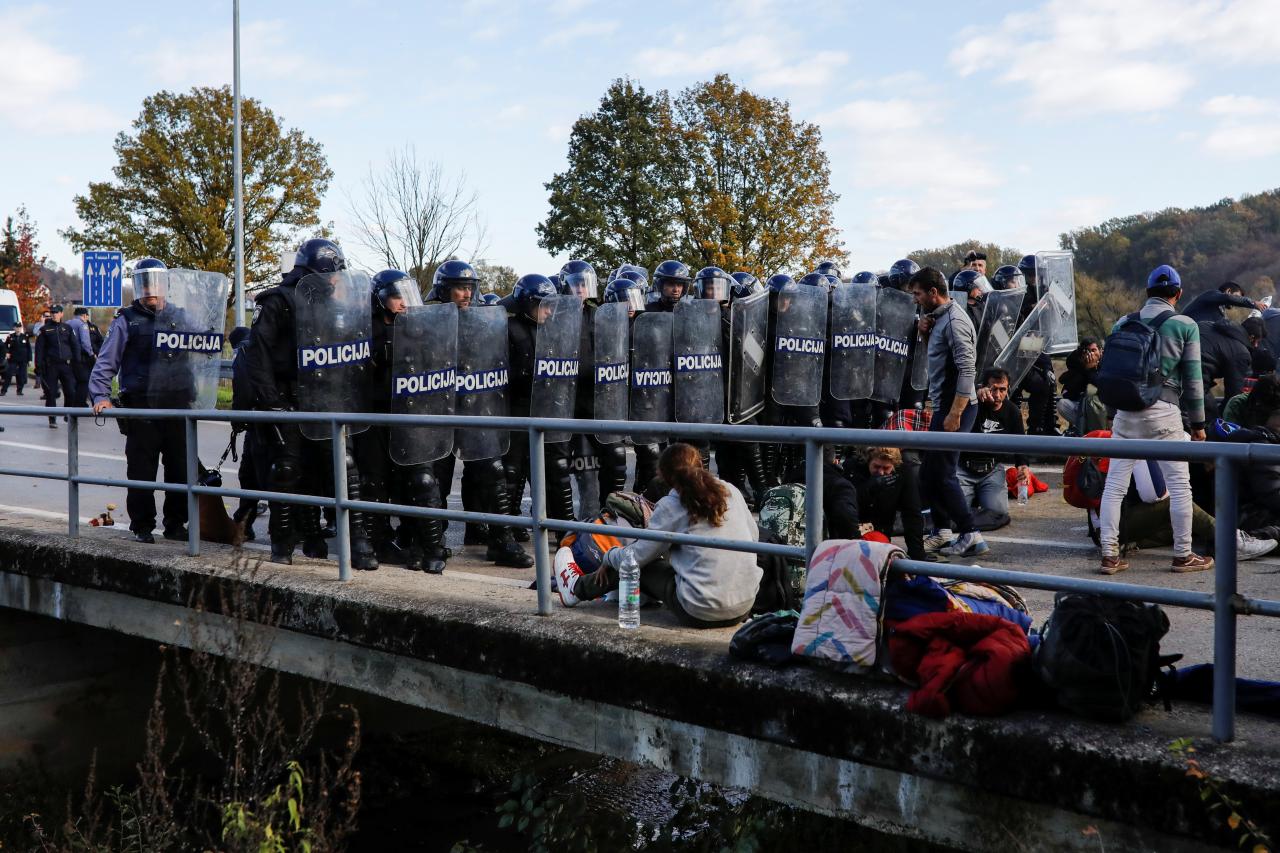 In an effort to free Croatia-Bosnia Maljevac-Velika Kladusa international border crossing of migrants camping in the open near it and reopen it, Bosnian authorities began transferring the people to a migrant centre in northwestern Bosnia.
According to the Associated Press, "Police said members of the group boarded buses without incident on Tuesday, paving the way for the reopening of a border crossing that was blocked since their arrival."
Bosnia is hosting thousands of migrants. At times the situation gets rather hectic, explosive even. The volatility of the ongoing condition has made locals unwilling to have to share their land with a greater number of migrants (a future influx could result into a rise), asking local and state authorities to deal with it fast and effectively.
Hoping they could make it, a few days ago hundreds of them walked to the border in order to enter neighbouring Croatia and continue their trip to central Europe. Due to the EU migration policy followed by Croatia, no migrant is allowed to cross its border and enter the bloc more so if and when they have no ID and travel papers on them.
The previous week, tensions run high at Maljevac border crossing between Bosnia and Croatia near Velika Kladusa (Bosnia). They led to riot police forces clashing with the more choleric migrants who demanded to be allowed to cross into Croatia and the former pushed them back.
A great number of asylum-seekers remains stuck in Bosnia, a country considered part of the Balkan Route that refugees and migrants from war-torn countries such as Syria or conflict zones such as Afghanistan choose, in an attempt to get to central and/or northern Europe…. / IBNA