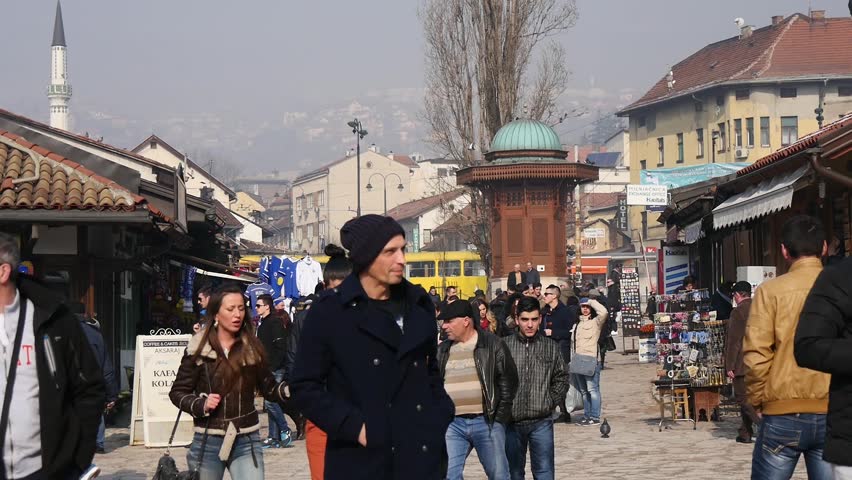 The difficulty of running a state with a high level of ethnic and religious diversity is illustrated nowhere better in Europe than in Bosnia-Herzegovina. At roughly 3.8 million, the population is scarcely bigger than that of Berlin, yet it has three presidents and three official languages.
The only overwhelmingly Muslim country among the successor states to former Yugoslavia is, moreover, divided into a number of separate entities: the Republika Srpska, the Federation of Bosnia-Herzegovina and the District of Brko. This complex composition is the result of the Dayton Agreement, which ended the civil war in Bosnia-Herzegovina in 1995 and aimed to secure the long-term peaceful coexistence of the various parties to the conflict. This included dividing political jurisdiction equally between the different ethnicities.
However, what at first sight looked like a just resolution to the conflict between Muslim Bosniaks, Orthodox Serbs and Catholic Croatians is, in practice, still proving to be an obstacle to economic development and social reconciliation. The unwieldy political structure is also reflected in education.
The Federation of Bosnia-Herzegovina and the Republika Srpska each organise their education system in their own way, which includes having different curricula. In subjects like history or politics the curriculum often varies according to the region's main ethnicity. This continues to fuel tensions between different ethnic groups.
The non-standard education system seems to be frustrating for pupils, too: at more than 26 percent, the school drop-out rate in Bosnia-Herzegovina is the highest of any country in the Western Balkans. Young people also have a hard time finding jobs in Bosnia-Herzegovina. At 62 percent, youth unemployment is higher than in any other country in the region.
Alongside the poor economic situation – in 2015, GDP per capita was only 28 percent of the EU average – and the inadequate education system, the low level of labour market mobility makes life difficult for job-seekers. Differences in labour and tax law between the various administrative entities mean that it is hard for them to find suitable employment in another part of the country. Thus, despite high unemployment, many posts remain open. For this reason, it is the young and well qualified, in particular, who tend to go abroad in search of employment: nine out of ten Bosnians between the age of 16 and 25 say they would be willing to leave their country and seek work elsewhere in order to improve their standard of living./IBNA