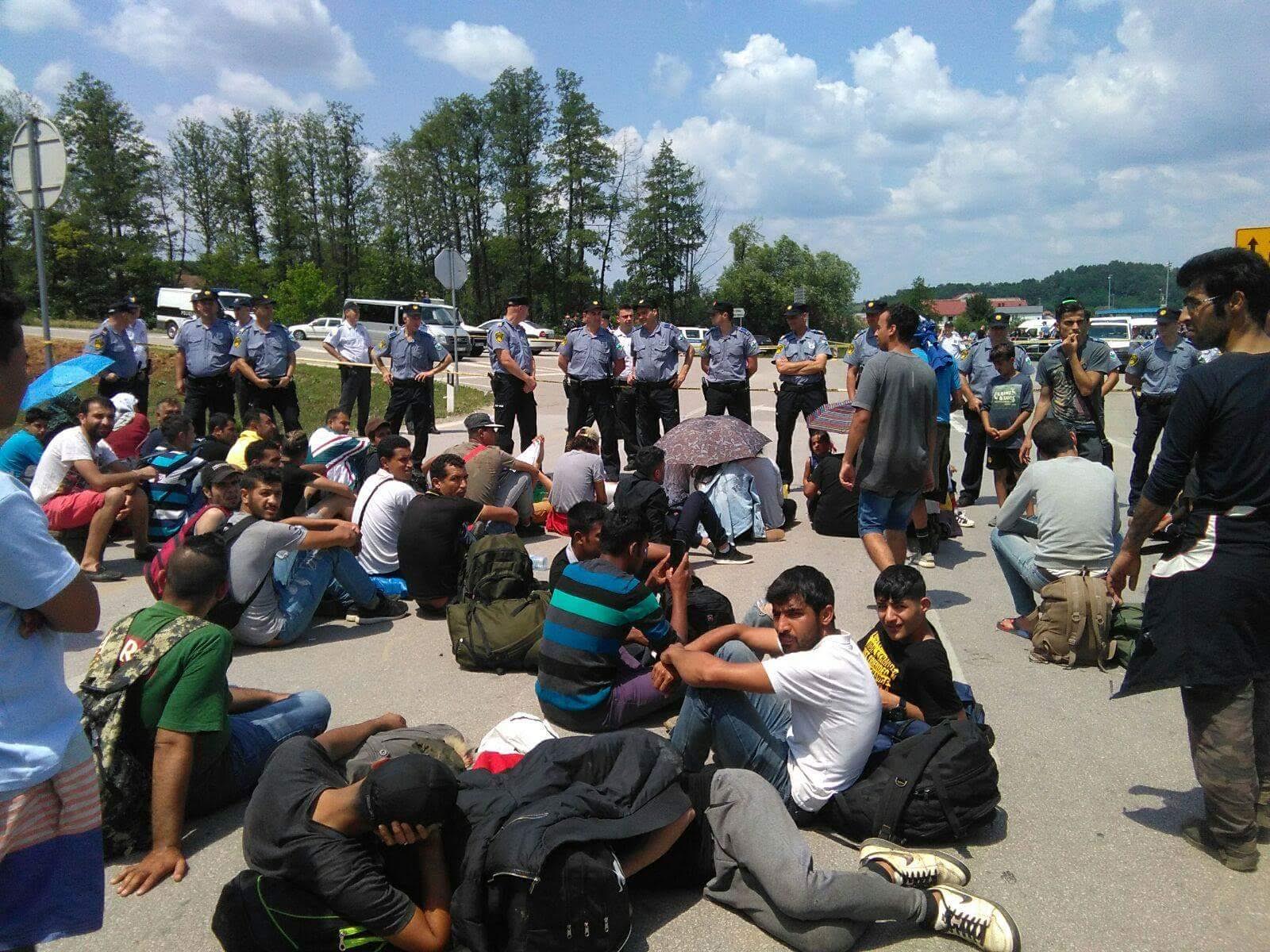 BiH Service for Foreigners and the Una-Sana Canton Ministry of Interior Affairs officers found in the Bihać and Velika Kladuša area 18 illegal migrants prone to committing criminal acts and violating public order and peace, announced Service for Foreigners.
These persons are placed under surveillance in an immigration centre, East Sarajevo, in order to expel them from BiH. Migrants, who were discovered yesterday, are citizens of Palestine, Libya, Algeria and Syria. Members of the Una-Sana Canton MoI have in the past prosecuted these migrants for frequent violations of public order and peace and the for several criminal offences they committed, which jeopardised the safety of local citizens.
"After locating this group of illegal migrants, inspectors for foreigners carried out appropriate measures in the premises of the Bihać Territorial Centre", the press statement reads.
BiH Minister of Security, Dragan Mektić, said on Wednesday that he was dissatisfied with the European Commission's decision to refuse to fund the adaptation of the "Agrokomerc" Company's facility near Velika Kladuša for the temporary accommodation of migrants, because it is "close to the border with the EU".
Mektić told reporters in Sarajevo that this facility is of key importance to BiH and announced that its remodelling will start very soon. He warned that he has the feeling the EU would like to set up camps for migrants in the depths of BiH's territory, however, state institutions cannot accept that in any case because first there is no capacity, and second it would be disastrous for BiH.
"I will not give consent for that. All such similar places in BiH can be used as transit spots only, no longer than that and, more so, not for permanent accommodation of migrants. Europe has produced this crisis, and we are only a consequence", said Mektić.
He reiterated that BiH will never establish permanent camps for migrants who intend to cross its land and get to EU countries. Mektić said that BiH can accept hosting only two reception centres, in the Ušivak settlement near Sarajevo and in the facility near Bihać. He specified that until now, 7 128 illegal migrants have been registered, 6 354 have expressed intentions to demand asylum, and 662 persons have submitted asylum papers.
"According to the Readmission Agreement, we have accepted 317 migrants from Croatia, and based on that same agreement we have handed 575 persons to other countries. At the same time, the Border Police prevented the entry of 490 illegal migrants", the BiH Minister of Security said.
Mektić says that currently the most overburdened area is around Zvornik, whereas the situation in the southern part of BiH is improving. According to him, the public is talking about the huge amounts of money that the EU is allegedly willing to approve for remedying the consequences of the migrant crisis in the country, but that there is no such money.
According to him, BiH has no control of the possible flows of this money that should allegedly be placed in some international humanitarian organisations.
Mektić did not want to comment on any specific initiative to bring members of the BiH Armed Forces to the border, adding that this could probably be the last option in the fight against the migration crisis…. / IBNA