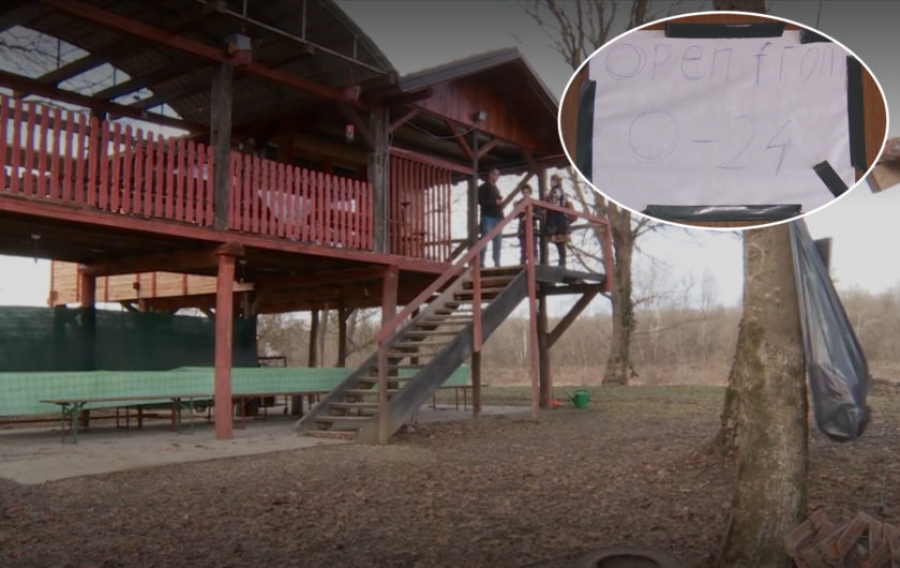 Bosnia and Herzegovina Una-Sana Canton authorities warned that the state must prepare for a new wave of migrants early this spring, when weather conditions allow them to continue their journey to West European countries.
Officially, more than 24 000 migrants from Middle East countries entered BiH in last year. This figure concerns only those migrants who were registered by official organizations and institutions, but the real number is still unknown. According to official information issued by International Organization for Migrations (IOM), more than 3 000 immigrants are still in the Una-Sana Canton, at the far West of BiH, at the border with Croatia. In some cases they try to cross the border over the mountains but these attempts usually end with the engagement of the Mountain Rescue Service. In last case, a young pregnant mother, who, accompanied by several other migrants, had a miscarriage while trying to reach Croatia by crossing Mount Plješevica.
Some of immigrants in BiH are causing problems and commit criminal acts, in an attempt to make enough money to continue their journey. IN one such incident, a group of migrants robbed the passengers on the Doboj-Banja Luka train, pulled the brake and escaped over the field. It is not uncommon in other parts of the country for migrants to cause similar problems.
Even those in migration camps are performing similar acts. In one such case, one young migrant was wounded by knife in camp on the South of BiH. These cases are the reason that local citizens are not so keen to see migrants in their neighborhood. But, as usual, there are some exceptions. One man from the city of Gradiška however, at the northern border of BiH with Croatia, has opened his arms to migrants.
Dragoslav Šinik, owner of the summerhouse in the village near Gradiška, recently walked to the house to see if everything was ok, since somebody had broken in the house and had stolen his small boat a few days back. When he arrive near house he saw a small girl, which was almost identical to his daughter he had left in their house in Gradiška a few minutes earlier. When he entered the house, he realised that it is crowded with immigrants.
"I found out there were 23 of them, six extremely small kids, a baby of barely 9-10 months. They all watched me in fear, wondering what I was going to do. I realised they were cold. I helped them light a fire, to get warm, change their clothes. I went to a gas station with my own car, bought some food, milk, bread. I kept seeing that girl, all those children", Dragoslav told the local media.
During the New Year eve, when everybody was celebrating, Dragoslav was thinking of the little girl he met in front of his house. The next day he went there again and found migrants gathered near the fire. Two children had a fever, so he went back to the town to get them some medicines, food, fruit and vitamins. They said that they had come from Baghdad to Sarajevo and that taxi driver drove them to Gradiška for 500 Euros.
A few days later, the police transported them back to the migration camp near Sarajevo. Dragoslav has set up a sign that says "Open 24/7" on the door of his house, has left some milk, food and firewood inside. His daughter Sara has offered her toys.
Migrants on the Balkan route need more stories like this./IBNA