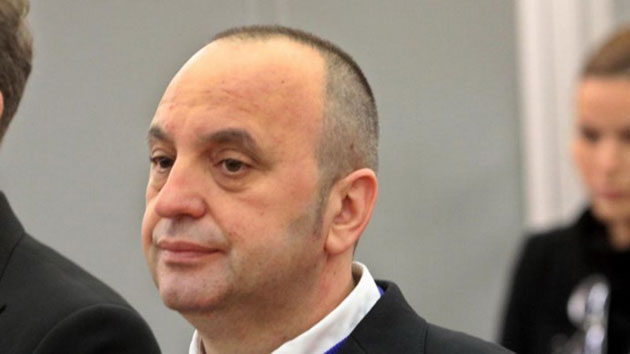 Skopje, June 21, 2013
The former Minister of Interior of FYROM and leader of OM party, Lube Boshkovski has stressed that former Ukrainian Prime Minister, Julija Timoshenko and him are the only political prisoners in Europe.
"All the regimes of former Yugoslavia have imprisoned me. I have remained alive and I have survived to different regimes. The justice system is collapsing here and the courts decide what the government tells them to decide", said Boshkovski, who claimed that the charges raised against him are politically motivated.
He made these declarations in the trial against him under the charge of complicity to a murder taken place in 2001. This is the second charge against Boshkovski, who's suffering a 5 year prison sentence in the prison of Idrizove, after he was found guilty on counts of organized crime and illegal funding of campaign during the early parliamentary elections of 2001.
Boshkovski was also arrested in November of this year, accused of taking 130 thousand Euros in three occasions by a protected witness.
Upon his return from the Tribunal of Hague in 2010 where he was acquitted, the former Minister of Interior, Boshkovski, formed a new political party in strong opposition with his former party VMRO-DPMNE and current Prime Minister, Nikola Gruevski. /ibna/