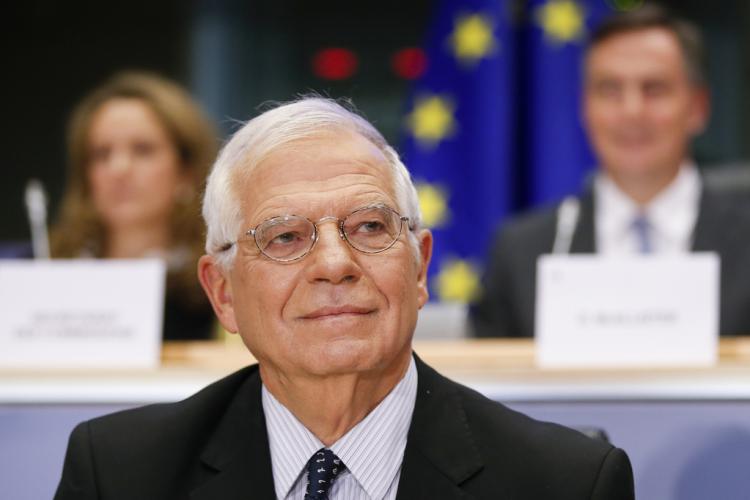 EU High Representative for Foreign Affairs and Security Policy Josep Borrell said today that Serbia is expected to gradually align its legislation and policy towards third countries with the acquis communautaire, including the relocation of the Serbian embassy in Jerusalem, in the process of accession negotiations with the EU, which is in line with Brussels policy.
"All diplomatic steps that could challenge the EU's common position on Jerusalem represent 'serious concern and regret'," Borrell said in response to a question from an MEP regarding the Washington agreement provisions on the relocation of the Serbian embassy and the opening of the Kosovo embassy in Jerusalem.
He said he expects both Serbia and Kosovo to act in accordance with the EU 's commitment and "in line with their European ambitions".
"According to a United Nations Security Council resolution from 1980 calling on all UN members to move their embassies in Tel Aviv, all embassies of EU Member States and the EU Delegation to Israel are located in Tel Aviv", Borrell recalled.
Concluding, Borrell noted that the Belgrade and Pristina representatives, following the Washington meeting, continued to work for a comprehensive agreement dealing with all unresolved issues related to their relationship, and in accordance with international law and the EU acquis. /ibna