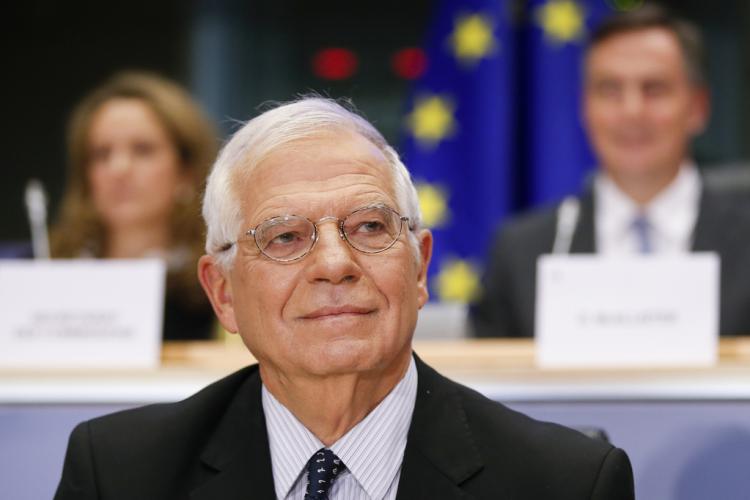 EU High Representative for Foreign Affairs and Security Policy Josep Borrell said that portions of the document signed by the Belgrade and Pristina representatives in Washington in early September "are based on previous commitments made by the two sides in the dialogue" and could contribute "usefully to reaching a comprehensive, legally binding agreement".
Answering a written question tabled by MEPs regarding the EU-US relations, the Belgrade-Pristina dialogue, and the "independence of the EU vote in the Balkans", Josep Borrell noted that both the Serbian President's and the Kosovar PM's last visit to Brussels stressed that priority will be given to European integration and the EU-sponsored dialogue
"Dialogue under the auspices of the EU is a key element of their European path", Borrell underlined.
In response to a question from an MP, Borrell added that the two sides' leaders pledged to redouble their efforts to ensure further harmonization with the EU in line with their commitments.
The head of the EU office in Pristina Tomáš Szunyog said it was not possible neither for Pristina nor for Belgrade to like every single point included in the agreement to normalize relations.
Szunyog told KTV that proceeding to an international commitment to implement the agreement would help Belgrade and Pristina move towards the EU.
As he stressed, the dialogue process mediated by Brussels is under way, and groups of experts have already reached an agreement on some pending issues.
Szunyog said the details of the specific agreements would not be revealed until a comprehensive agreement was reached.
"This is the basic principle of international negotiations. If you are negotiating on an agreement, then you will not disclose every paragraph or every chapter until it is agreed", Szunyog said.
Speaking about the Union of Serb-majority Municipalities, Szunyog said that Pristina should submit a proposal that will be put on the negotiating table. /ibna