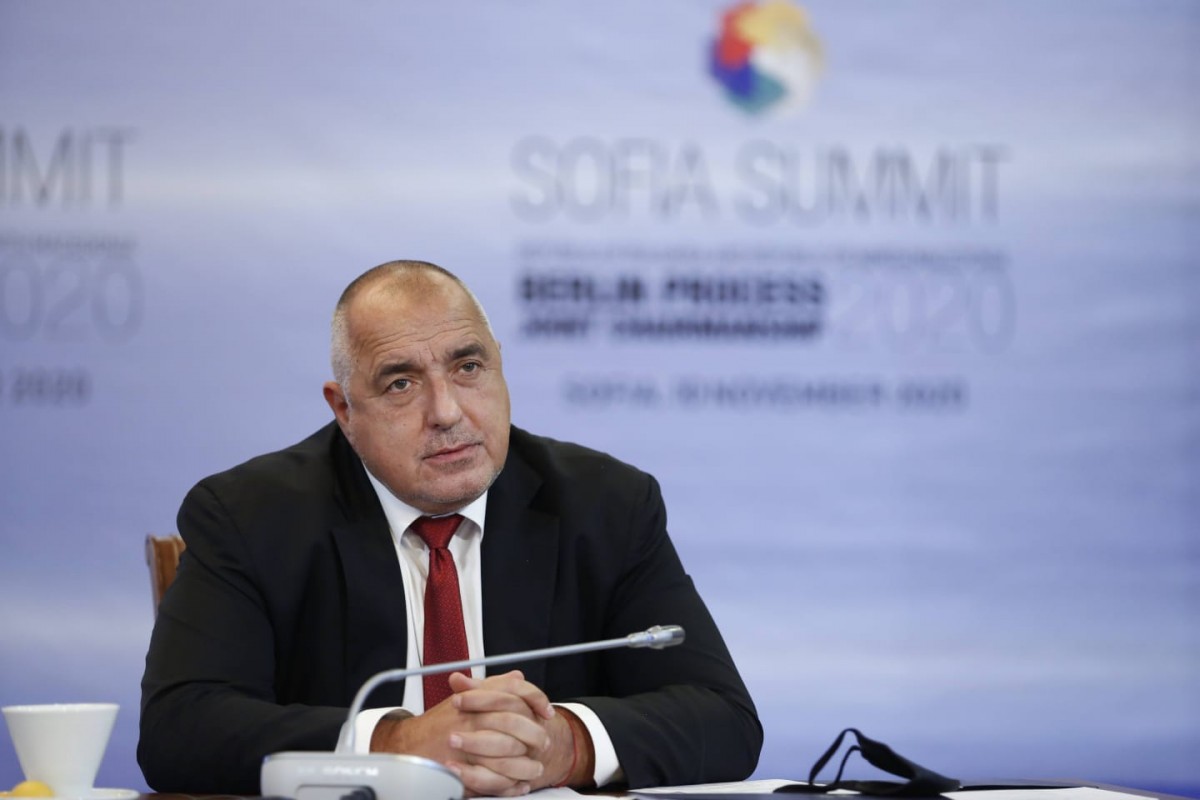 "There is great symbolism as co-hosts Bulgaria and the Republic of North Macedonia of the Berlin process. They are the first joint hosts of their kind, from an EU Member State and a country from the Western Balkans, and it is a confirmation of our strong commitment to the development of the region", said Bulgarian Prime Minister Boyko Borissov in his opening remarks at the Berlin Process Summit. Borissov recalled that Bulgaria accepted the invitation to co-host the 2020 initiative during a meeting in Poznan in July 2019, according to a government press release.
"We are convinced that such a move is a natural continuation of what was achieved during the Bulgarian presidency of the EU Council in 2018 and at the same time, 15 years after the EU-Western Balkans Summit in Thessaloniki, Bulgaria returned to the agenda, the matter of the region's European perspective", Borissov told leaders.
The Bulgarian Prime Minister stressed that today's forum was also marked by the global pandemic of COVID-19, which blocked and overturned the world economy, challenged the foundations of national health and welfare systems, but also shook our value systems.
"This pandemic has radically and irreversibly changed people's lives and destinies at the local, regional, national and global levels", Borissov said. According to him, despite the challenges, Sofia and Skopje have joined forces to meet the common goals and priorities of the common household. The Prime Minister of Bulgaria pointed out the improvement of connectivity in all its aspects – transport, economy, energy, digitization, connectivity between people with an emphasis on youth, education and security. The launch of a common regional market and a Green Agenda in the Western Balkans and other initiatives that contribute to better co-operation and understanding in the region are also key", Borissov pointed out.
"It is important for us in the Berlin Process to pay special attention to the development of the connection infrastructure in the region, as this is the traffic system in the Balkans, through which both businesses and citizens live", Prime Minister Boyko Borissov said.
He added that connectivity in all its aspects is essential for the region because it will make it stronger and more competitive. "Let us not forget that the Western Balkans together represent a market for about 20 million people. This will give prospects to young people who are migrating rapidly today and will seek an appropriate response to the demographic crisis, regional co-operation and good neighborly relations", Borissov said.
Before the leaders, the Prime Minister pointed out that as the joint host of the Berlin Process, Bulgaria is guided by its desire to help the countries of the region on the path to their European integration, as well as to strengthen good neighborly relations, regional security and the cooperation, in the context of common challenges.
Bulgarian Prime Minister Boyko Borissov thanked German Chancellor Angela Merkel and the Prime Minister of the Republic of North Macedonia Zoran Zaev for their active participation in the important forum today./ibna