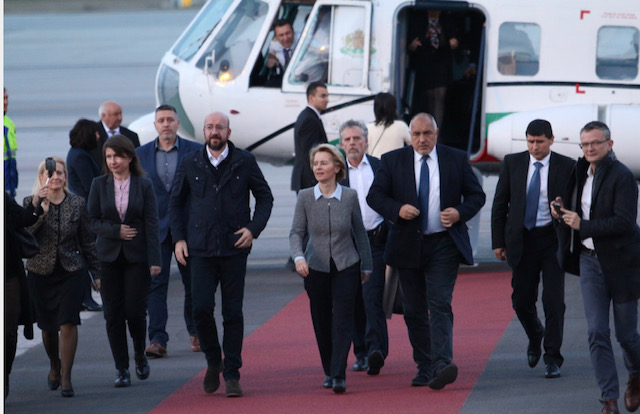 We continue with all our will to strive for good neighborliness, understanding and peace. We are convinced that only in this way can we solve not only the crisis of immigrants but also any crisis. We want to live peacefully in the region, Bulgarian Prime Minister Boyko Borissov said after his meeting with European Commission President Ursula von der Layen and European Council President Charles Michel.
European Commission President Ursula von der Leyen noted that Borissov is not only a good friend but also a true European. We talked about cooperation with Turkey in the region. It was important to benefit from the prime minister's extensive experience here in the region and the good neighborly relations he has with neighboring countries, the European leader said.
According to her, the Bulgarian experience is of strategic importance for the region.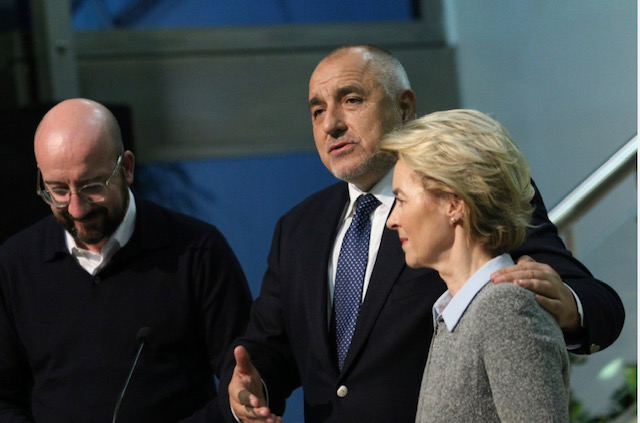 European Council President Charles Michel also noted the excellent cooperation of the Bulgarian government with the European Union.
Today we have been able to confirm how much you are involved in border protection and this is important not only for Bulgaria but also for the future of the EU. "We see all the efforts you have made and continue to make", said Charles Michel, who will stay in Sofia as he travels to Turkey on Wednesday.
The EU President noted that Bulgaria could rely on European solidarity if needed.
Concluding, he noted that today's meeting helped them to understand the common challenges the Member States are facing.
Earlier, the European Union leaders, along with the Bulgarian Prime Minister, inspected the southern border of Bulgaria by helicopter.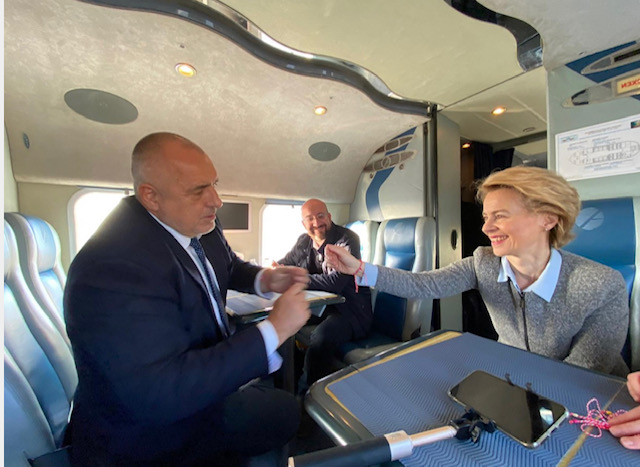 We have a good fence, but truth lies in diplomacy. Otherwise, we are very well prepared – with equipment, cameras and people, but diplomacy is at the forefront, Borissov said.
"My tactics are for good neighborly and peace. Conflicts in the region mean less investment, less development, less tourism; people are worried", Borissov told reporters at the border. The prime minister emphasized the prudent policy of the Bulgarian government. "We work quietly, disciplined, reasonably. We are not working against our neighbors; I think this is highly valued in Europe", Borissov added./ibna