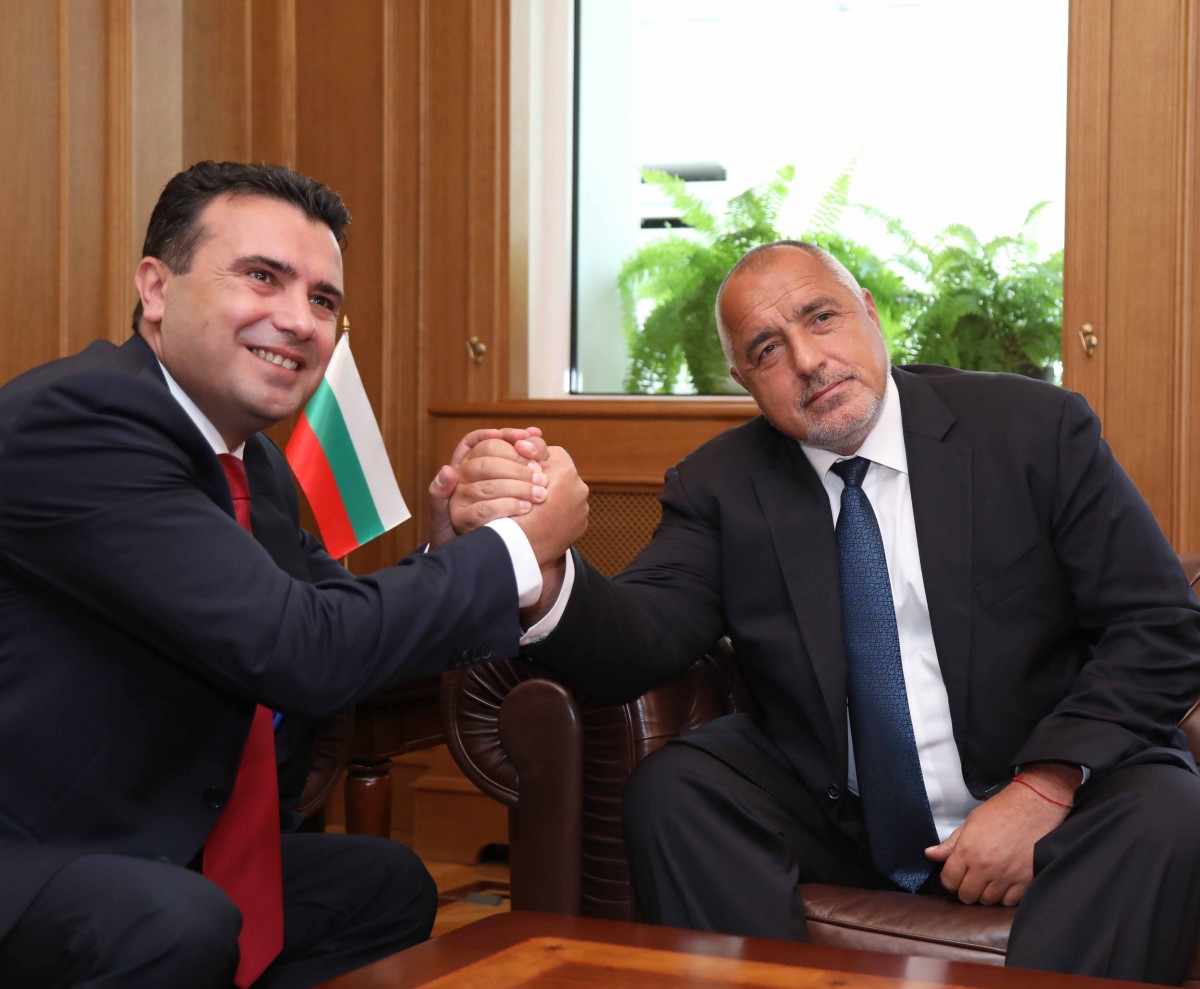 "We are always ready to help our closest neighbors and friends. I told Prime Minister Zoran Zaev that, who thanked us for our readiness to help them by providing vaccines against COVID-19."
This is what Prime Minister Boyko Borissov posted on Facebook sharing the position of his counterpart from North Macedonia, who described the gesture as an excellent act of friendship with the people of North Macedonia.
"The situation is really difficult and we must support each other and be in solidarity. Citizens' lives constitute a priority and we will make every effort to protect them," said Prime Minister Borissov.
The Minister of Health of North Macedonia Venko Felipce was present at the Council of Ministers on Tuesday. He and Professor Kostadin Angelov signed a letter of intent between the Bulgarian and North Macedonian Ministries of Health. Both sides agreed that, in the current complex epidemic caused by COVID-19, the protection of human health is a primary concern of each country, which is why both parties agree, as far as possible and in the light of the conclusion of international agreements, to also work for cooperation and coordination in the fight against COVID-19, including exploring opportunities to meet vaccine needs and providing COVID-19 vaccines for the citizens of the Republic of North Macedonia.
Earlier, North Macedonia PM Zoran Zaev posted on Facebook that "after the decision on the donation of vaccines, I personally thank Prime Minister Borissov, the Government of Bulgaria and the Bulgarian people for their solidarity and act of kindness, as well as for the extraordinary act of friendship towards the Macedonian people and all the citizens of North Macedonia".
"I thanked Prime Minister Borissov and told him that the vaccine donation provided by the Bulgarian government is very important and comes at an extremely difficult time amid a strong wave of coronavirus facing both peoples, governments, but also the world." /ibna