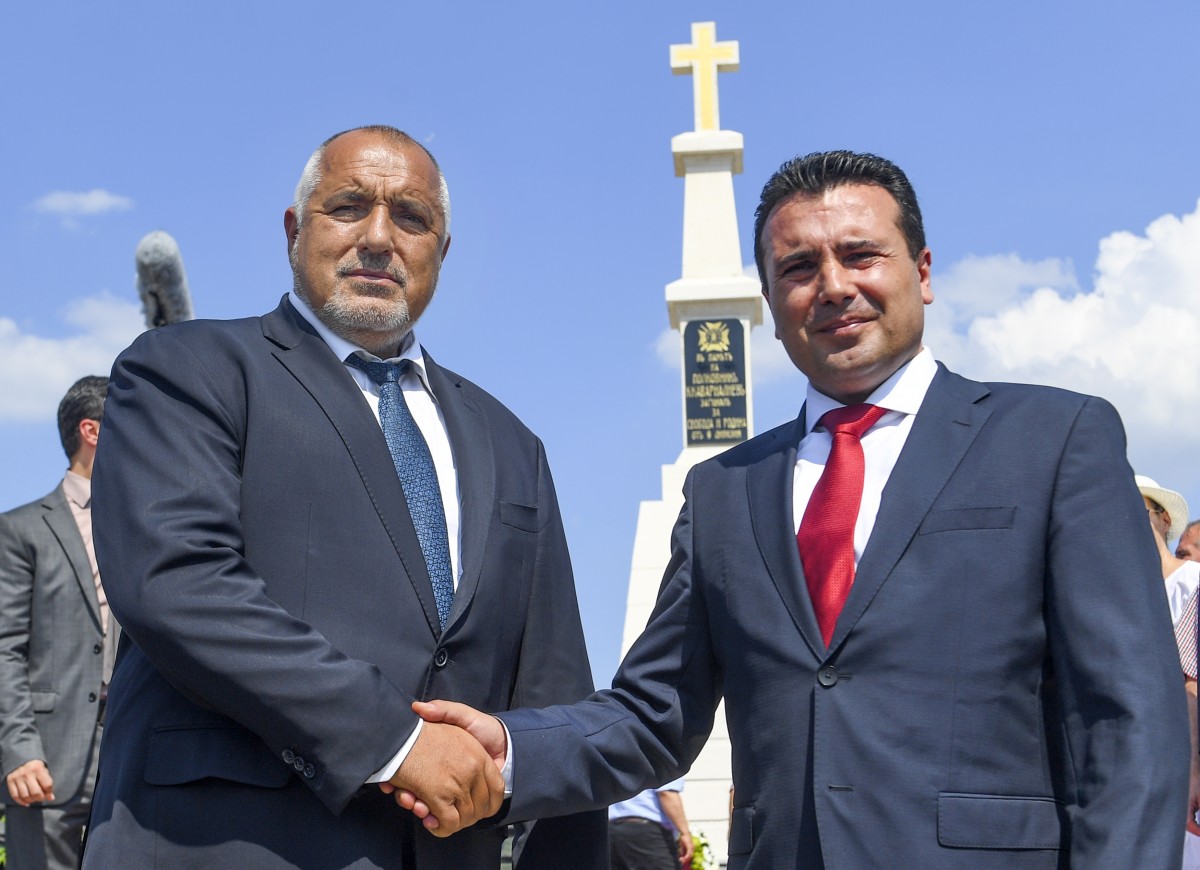 The only country that would like North Macedonia to start accession talks with the EU, even more so than Germany, is Bulgaria, but I was very surprised that the recent European Parliament resolution on Bulgaria raised the issue of the alleged Macedonian minority in Bulgaria", said Bulgarian Prime Minister Boyko Borissov in an interview with the Frankfurter Allgemeine Zeitung.
"There is no Macedonian minority in Bulgaria. What kind of Macedonian minority should there be in Bulgaria? I do not know such a minority. I learned from the resolution that there was such a thing. And since the Bulgarian Socialists in the EP supported the resolution, they obviously also believe that such a minority lives in our country. Instead of having a positive debate on the European course of the Republic of North Macedonia, we are now focusing on a completely different debate. "I want to say that I was really upset by the direction in which the events unfolded", Borissov told FAZ.
Boyko Borissov stressed that a compromise with North Macedonia is possible, but noted that it is necessary to know the history.
"The Bulgarian Communists and the Communist International, controlled by Stalin Moscow, wanted for ideological reasons after the Second World War to forcibly convert the Bulgarians in the Socialist Republic of Macedonia into Macedonians. The Bulgarians there were forced to call themselves Macedonians. "If there are some false statements in the EU accession process now and I do not react, my political opponents will say that Borissov is selling the history of Bulgaria and is succumbing to pressure from European partners", he told FAZ.
In the same interview, Boyko Borissov commented on the photos of his bedroom where he slept with a pistol on his nightstand, while in another his drawer was full of money but without his presence in the specific photo.
"The images from my bedroom have been directed and created dangerously according to the KGB manual. The oligarchs are attacking me because Bulgaria has entered the waiting room for the euro and the banking union where they will not be able to abuse the banking system as before", said the Bulgarian prime minister.
As a reason for the attack against him, Borissov cites his success in the fight against the smuggling of tobacco, worth hundreds of millions of euro, and cited as an example the action against the illegal cigarette factory in Plovdiv. Borissov also cited dissatisfaction with his enemies and the purchase of US F-16 fighter jets, as well as a desire to diversify sources of gas supplies to Bulgaria.
"The photos in my bedroom are like they were taken from the KGB manual. It is no coincidence that I am talking about the methods of the KGB. "Some of my opponents who work for President Rumen Radev are former secret agents, people from these circles or children of major spies, officers of the Russian military intelligence service", said Boyko Borissov./ibna