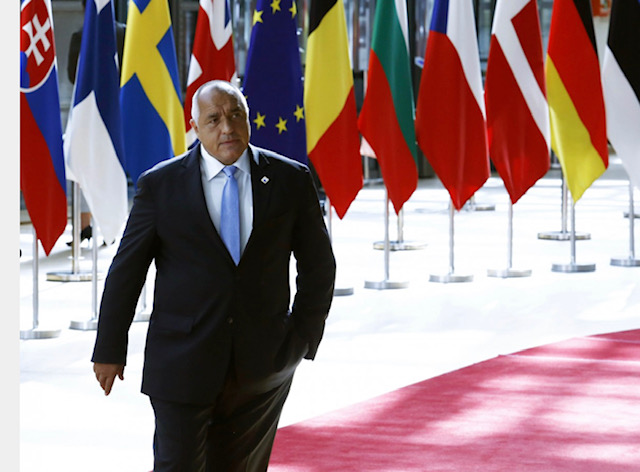 I am convinced that the Western Balkans are no longer at a crossroads. The strategic choice of generations was made for their European future. We must continue to work together to ensure that the region does not return to the uncertainty of the past. This is what Prime Minister Boyko Borissov stated during the "Balkan Security, Coordination, Cooperation, Unification? Pushing the Western Balkans Forward" Round Table held at the Munich Security Conference.
Borissov stressed the positive transformative power of the Euro-Atlantic and European integration and its central role in the security, stability and future of the Western Balkans. "We have seen many positive developments in the region in recent years," the prime minister said, adding that the challenges must be overcome. Borissov stressed that enlargement was a bilateral process that concerned both sides – the EU and the Western Balkan countries must fulfill their commitments.
Prime Minister Boyko Borissov described it as disappointing the fact that the Republic of North Macedonia and Albania did not receive the green light for the start of their accession talks last October. The Prime Minister expressed hope that the European Council would reach a consensus on the commencement of the accession talks during the March session. According to Borissov, a further delay risks increasing the nationalist climate in the region and may aggravate tensions with neighboring countries. "We do not have the luxury of making strategic mistakes in such a strategically important region," the Bulgarian prime minister said.
"We are looking forward to the Zagreb summit next May in the hope that it will give a new impetus to the enlargement process", Prime Minister Borissov added.
The Bulgarian Prime Minister emphasized the synergy between the priorities of the Croatian EU Council Presidency with Bulgaria and the Republic of North Macedonia as co-chairs of the Berlin Process regarding the interconnection of the Western Balkans in all aspects -new technologies and education, as well as forms of regional cooperation. Borissov also added that maintaining the focus of European integration on the Western Balkan countries remained one of Bulgaria's top foreign policy priorities.
Boyko Borissov stressed that the development of good neighborly relations and integrated regional cooperation played a vital role in sustainable development throughout the region. The Prime Minister also stressed the importance of transport and digital connectivity and cooperation in the energy sector. "Improving connectivity across Southeast Europe is of the utmost importance to stimulate the economic growth and cohesion of our countries", the Bulgarian Prime Minister said. /ibna