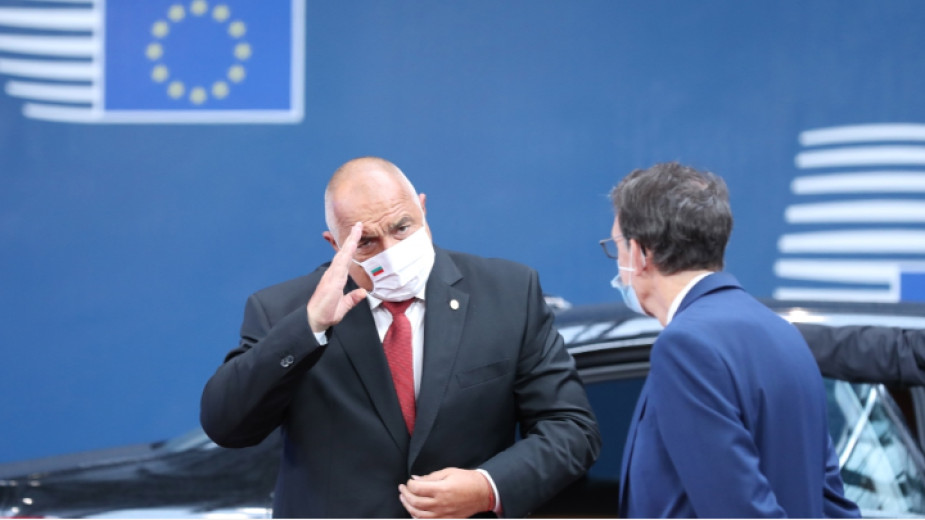 Bulgarian Prime Minister Boyko Borissov has arrived in Brussels to attend an emergency meeting of the European Council.
Arriving at the Summit building, Borissov commented on the European Commission's report on Bulgaria published on Wednesday.
"I want to thank the European Commission for its extremely objective report, which describes Bulgaria's progress, and has outlined solidly what we need to do to be excellent", he said.
We will firmly follow the recommendations of the Venice Commission in order to fulfill everything we have committed to monitor in Bulgaria, said Boyko Borissov.
"I have high hopes for the current European Council", said the Bulgarian prime minister upon arrival, citing the many conflicts that surround the country, stressing the EU's peacekeeping role.
"Bulgaria's geostrategic position is such that it is highly dependent on the conflicts around us. Relations between Azerbaijan and Armenia are very important for this region, so we insist on an immediate ceasefire, as we maintain extremely friendly relations with the two countries, since they constitute very important trade partners", said the Bulgarian Prime Minister, adding that Bulgaria adamantly stands against the involvement of third countries in the conflict.
The Bulgarian Prime Minister expressed hope that, on the basis of dialogue and negotiations, the necessary decisions will be taken to normalize the situation in the Eastern Mediterranean, noting that all conflicts near Bulgaria can be overcome through diplomacy.
"That is why I believe the European Union has consulted very well and I thank Charles Michel, as well as the German Presidency and Chancellor Merkel, for the peace in our region", he said.
On the first day of the talks, the Heads of State and Government will discuss foreign relations, in particular those with Turkey, as well as the situation in the Eastern Mediterranean. The leaders are also expected to discuss relations with China, the situation in Belarus and the case of Alexei Navalny's poisoning.
On the second day, European leaders will focus on ways to deepen and strengthen the single market, develop a more ambitious industrial policy and accelerate digital transformation. The aim is to increase the competitiveness of the EU's industrial sectors worldwide and to augment their autonomy, accelerate digital transition and return to a fully functioning single market as soon as possible.
In July, the European Council agreed on an unprecedented recovery package to address the impact of COVID-19 on the economies and societies of the EU Member States. The two pillars of this recovery -ecological transition and digital transformation, in combination with a strong single market, will promote new forms of growth and increase the resilience of the EU. /ibna