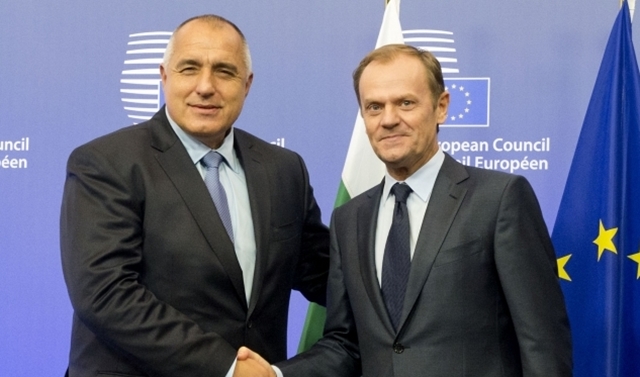 Sofia, July 7, 2015/ Independent Balkan News Agency
By Clive Leviev-Sawyer of The Sofia Globe
For Bulgaria the stability of the EU and the euro zone is a matter of paramount importance, Bulgarian Prime Minister Boiko Borissov said in a telephone conversation with European Council President Donald Tusk about developments in Greece after the July 5 referendum.
Borisov expressed hope that meetings at European level would provide a new opportunity to find a solution that would be acceptable to both the euro zone and to all EU member states, a Bulgarian government media statement on July 7 said.
Borissov said that Greece was Bulgaria's immediate neighbour and close partner of Bulgaria in the EU and for Bulgaria, it was important to achieve economic and financial stability.
He said that it was necessary for all parties to show responsibility and realism and not to instill unnecessary turmoil among European leaders.
The Bulgarian government statement said that Tusk thanked Borisosv for the stability and support that Bulgaria provided in the region.
The Bulgarian Prime Minister pointed to to the political and financial stability in Bulgaria and added that taken all necessary measures had been taken to provide security of the banking sector, regardless of developments in Greece.
Tusk confirmed the fully adequate foresight and actions of the Bulgarian government and urged people not to succumb to speculation on the subject, the statement said.
(Photo: consilium.europa.eu)