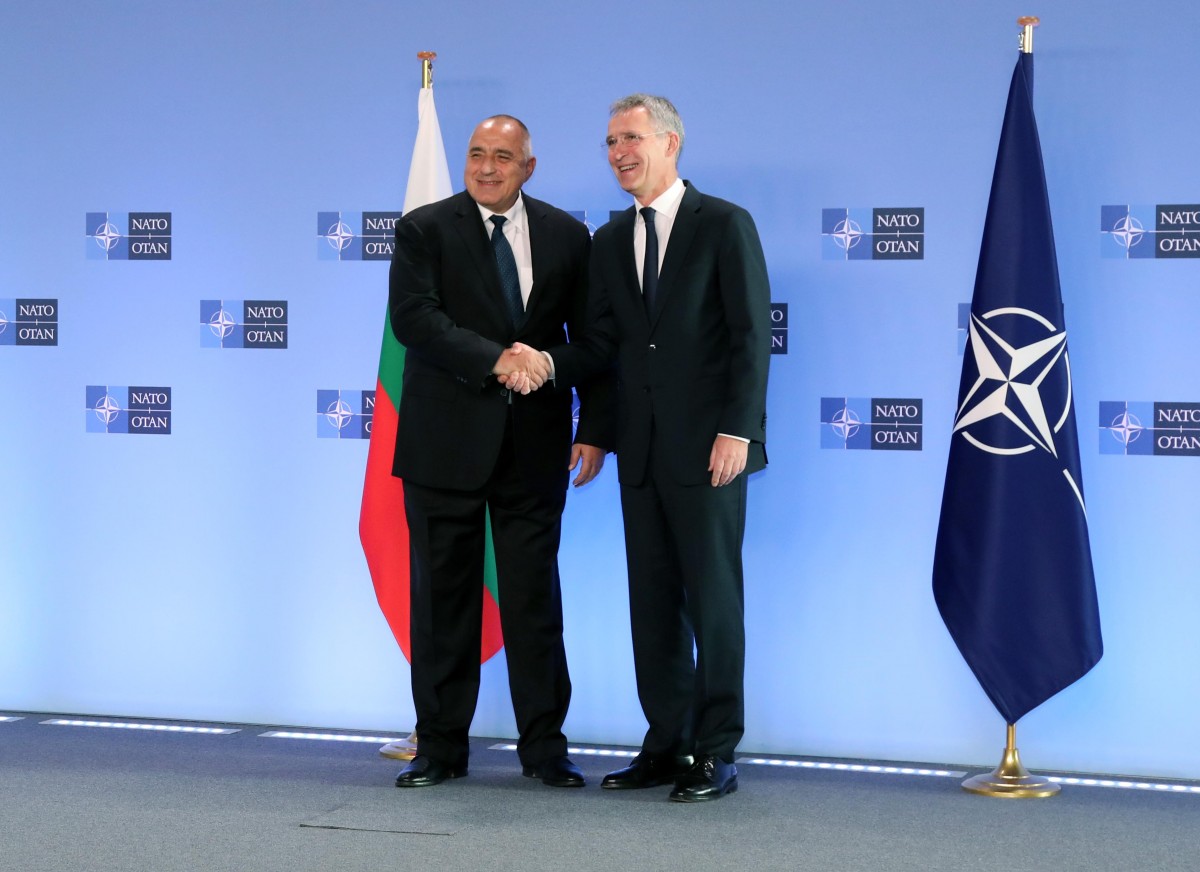 Bulgaria has proposed setting up a NATO Naval Forces Coordination Center in the port of Varna in the Black Sea. This is what NATO Secretary General Jens Stoltenberg stated in a press conference alongside Bulgarian Prime Minister Boyko Borissov.
"Bulgaria proposed the establishment of a NATO Black Sea Coordination Center in Varna, and we discussed this suggestion", he said.
Stoltenberg explained that these operations currently fall under the jurisdiction of the NATO Naval Forces Headquarters in the United Kingdom.
Bulgarian Prime Minister Boyko Borissov noted that he had a preliminary agreement on the Coordination Center, which would have a "restraining" character. "Its purpose is to have an extremely deterrent effect", he explained.
"We do not insist on anything; we simply propose the establishment of this coordination center. We are always against the war fleets in the Black Sea. The center should play only a deterrent role", the Bulgarian Prime Minister underlined.
He also added that Sofia, which supports NATO's strengthening in the Black Sea, "stands behind peace and diplomacy in the region in order for stable relations to be preserved with all countries, including Russia and Turkey".
The NATO Secretary General added that this year the NATO member-states conducted five exercises in the Black Sea, during which "Ukrainian and Georgian fleets were trained at the same time".
The Bulgarian Prime Minister met today with NATO Secretary General Jens Stoltenberg in Brussels.
During their talk, Boyko Borissov stressed that NATO's unity and the dynamics of the European-North American interconnection are crucial to addressing security challenges and threats.
According to the Bulgarian Prime Minister, 70 years after the founding of the North Atlantic Alliance, the organization has proven to be the most successful alliance in history. "The differences within NATO do not bother us, because this is normal for an alliance which comprises democratic states. This further enriches the organization", Borissov added during his conversation with Stoltenberg.
The Bulgarian Prime Minister stated that Bulgaria remains a highly committed and responsible ally, noting that its Government is determined to increase defense expenditures in the new year as well, by investing more than 3% of its GDP. /ibna