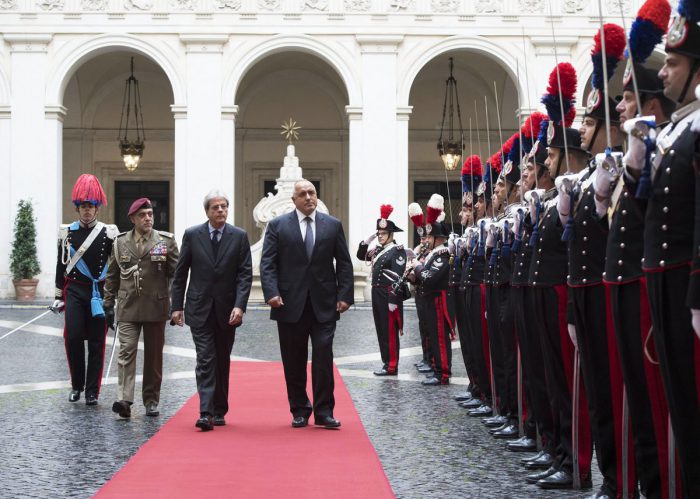 Bulgarian Prime Minister Boyko Borissov visited Rome on November 14, where he praised the Italian Prime Minister, Paolo Gentiloni for properly handling the refugees who, coming from Libya are trying to reach Italy, congratulating him on managing to stop them. He then severely criticised EU's diplomacy headed by Italian, Federica Mogherini.
Borissov's trip was made ahead of the upcoming Bulgarian Presidency of the Council of the EU, which begins next year, on January 1st and will last for six months.
The Bulgarian premier spoke of the European passivity which prohibits the Union from dealing with the multiple ongoing crises in its neighbourhood, one of them being the migrant and refugee crisis. A crisis that, because of the latest increased flows and the inability of Europe to respond to problems stemming from them, the EU appears unable to take the edge off it.
According to Euractive.com, Borissov said: "In recent days, you have seen President Trump and President Putin meet up and decide how Syria's events will unfold. Yesterday, in Sochi, President Putin and President Erdoğan decided on the future of Syria.
Where are the European politicians?", and added, "In fact, [the EU] only takes on the liabilities of all this. Yes, maybe it's not fashionable to say so, or maybe it's too outspoken on my part, but we cannot just suffer the consequences of crises we do not create."…/IBNA
Photo: Twitter/Palazzo_Chigi