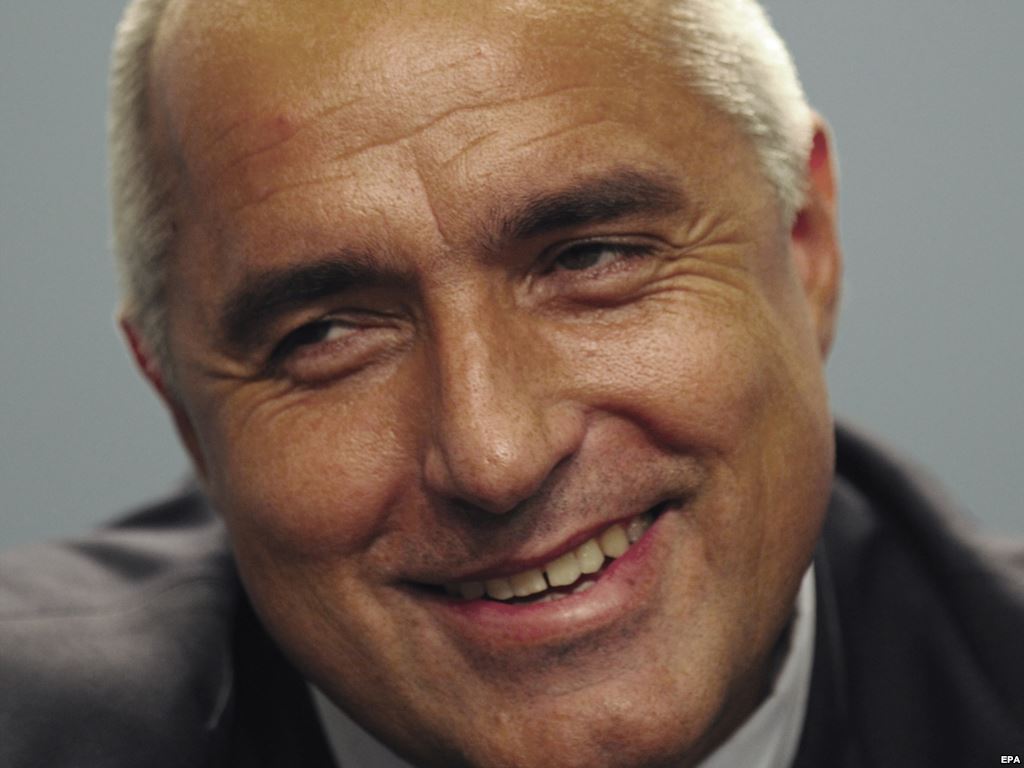 By Clive Leviev – Sawyer of The Sofia Globe
Boiko Borissov, leader of centre-right opposition party GERB and former prime minister, has attacked the "Oresharski Plan" as set to mean 250 000 new unemployed in Bulgaria.
The "Oresharski Plan" is named for the man appointed to sit in the prime minister's seat when the cabinet elected with the mandate of the Bulgarian Socialist Party came to power in May 2013.
Borissov, whose party got the largest share of votes in the parliamentary election but had no allies with which to form a government, again on October 12 attacked Plamen Oresharski as a marionette of the parties involved in the government coalition.
In meetings with youth organisations of his party in southern Bulgaria on October 13, Borissov said that unemployment was increasing at the rate of 5000 a month.
The "Oresharski Plan" includes borrowing that would drive Bulgaria into financial disaster, according to Borissov.
"The plan involves buying time to be able to eventually achieve better results than those parties did in the early elections. That's his plan. He does not have another plan and cannot have," Borissov said.
Currently, the ruling axis in Bulgaria – the BSP and the Movement for Rights and Freedoms – hold half the seats in Parliament and have the tacit support of Volen Siderov's ultra-nationalist Ataka party. This enables it to stave off votes of no confidence that would precipitate early elections.
Polls show that Ataka would not return to Parliament, arguably because its supporters are repelled by it acting to hold the MRF, a party led and supported in the main by Bulgarians of Turkish ethnicity, in power.
But polls also show Borissov's party now running second to the BSP, which some political commentators ascribe to the prolonged anti-government protests conversely raising motivation among a defiant BSP electorate.
In turn, Borissov's attack on the "Oresharski Plan" and the governing axis came against a background of worsening unemployment figures and a gloomier outlook by the International Monetary Fund – gloomier in October, with the current government in office for more than four months, than it was in April, when the caretaker government was in place.
The IMF has cut back its economic growth forecast for 2013 and 2014, seeing growth this year at 0.5 per cent after the 1.2 per cent that it had predicted in April.
According to the IMF, its projection for Bulgaria for economic growth in 2013 of 0.5 per cent will be followed by 1.6 per cent in 2014, down from its April forecast of 2.3 per cent next year. The forecast for next year by the IMF is lower than the Bulgarian finance ministry's foreseen 1.8 per cent economic growth in 2014.
According to the IMF, unemployment in 2013 will come out at 12.4 per cent, dropping to 11.4 per cent in 2014.
Unemployment in Bulgaria was 12.9 per cent in the second quarter of 2013, representing 437 300 people, according to National Statistical Institute (NSI) figures released on October 1. Eurostat figures released on October 1 said that unemployment in Bulgaria in August 2013 was 13 per cent, up from 12.3 per cent in August 2012.
Borissov said that when Oresharski said that he would create jobs, in fact it means that there would be cuts.
Further, Borissov said that he did not know what layoffs there would be when ministries were being increased in size and many deputy ministers were being reintroduced in ministries.
He portrayed Oresharski as having been in isolation from the world for months. "Neither has he gone somewhere outside the country, except once to China, and nor have world leaders come here. This is total isolation," Borissov said.
In a reference to Oresharski being continually dogged by anti-government protesters whenever he appears in public, Borissov said that Oresharski had forgotten where the official entrances to buildings were and knew only the back entrances.
Given all this, I am wondering how (MRF leader Lyutvi) Mestan explains his coalition with the party that organized the Assimilation Campaign (a campaign under communism of forced assimilation of Bulgaria's Muslims, involving compulsory name-changing and gross abuses of human rights). How does he explain the fact that he governs with the former communists? The Bulgarian Socialist Party is a party of former communists which has not reformed itself, Borissov said.
"These people made the camps in Belene. They blew up churches and in 1944 they killed the elite of the Bulgarian nation," he said.
"What about Siderov? How does he explain to his voters the fact that he keeps the Movement for Rights and Freedoms in power? Mestan says who will be a minister and he has 30-40 MPs, but Siderov does not speak about that. Has he forgiven the Bulgarian Socialist Party and Movement for Rights and Freedoms for everything they did and he spoke about four years ago," he said.
Oresharski also spoke on October 13, saying that the main task is for Bulgaria to restore its trend of economic growth, but there has to be public agreement about the measures that have to be enforced in order to complete this task.
Oresharski, according to local media, presented the government's ideas for strengthening the country's financial basis and persisting with decentralisation. He focused on the relations between the local and central authorities and the necessity to encourage the efficient absorption of European funds and entrepreneurship.
Fiscal decentralisation should continue and this is among the government's priorities, he said.
According to him a foreseeable investment environment is essential.
Deficits and debts should be kept low and public services should improve, Oresharski said.