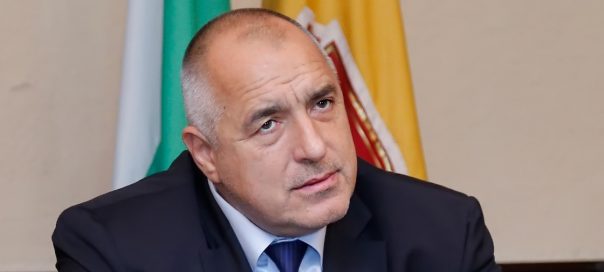 Bulgaria's centre-right GERB party leader Boiko Borissov, expected within weeks to again become prime minister, held talks with the Movement for Rights and Freedoms on April 12 as part of efforts to secure "maximum support" in Parliament during Bulgaria's presidency of the EU in the first half of 2018.
Borissov, whose party won the most votes in the March 26 parliamentary elections, also has held talks with the second-ranked Bulgarian Socialist Party and with the new National Assembly's smallest party, Vesselin Mareshki's Volya.
GERB is in negotiations with the third-largest group in Parliament, the nationalist United Patriots, on the formation of a coalition government.
Speaking after the talks with an MRF delegation headed by party leader Mustafa Karadaya, Borissov said that especially at a time that Bulgaria would be holding the rotating EU presidency and with the need to stabilise the country, it was necessary to seek maximum support in Parliament on specific topics./IBNA
Read the full article at The Sofia Globe