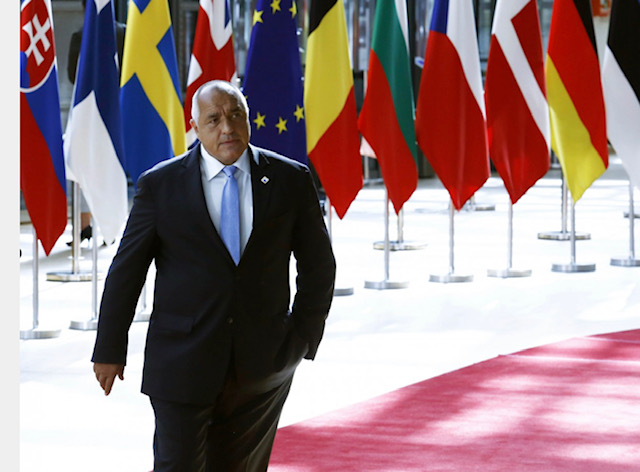 I am heading to a friendly dinner with my colleague and friend, Turkish President Recep Tayyip Erdogan. This is what Bulgarian Prime Minister Boyko Borissov stated before flying to meet with the Turkish President.
The conflict near us is like a very big bomb for the future. It affects economic growth, tourism and when we add coronavirus things can get dramatic, Bulgaria's Prime Minister claimed.
Borissov recalled that Erdogan had four phone conversations with Presidents Donald Trump and Emmanuel Macron, Chancellor Angela Merkel and himself.
The Bulgarian Prime Minister stated he was heading to Turkey to guarantee good relations with Ankara in the future. He noted that one could not feel schadenfreude when following the tragedy with the immigrants across Turkey's European borders.
It is a big mistake for the army to carry out operations against the immigrants. The solution is to create a remote security center for them to be moved there. The center must be outside the EU and be paid for with European money, Borissov said.
As for the Syrian crisis, the Bulgarian Prime Minister called for an immediate cessation of hostilities, peace and understanding. That is why I appeal to all my colleagues. "We are not intermediaries. I embody Bulgaria's concerns and positions". He explained that he had spoken with top EU leaders repeatedly on their own initiative in recent days. Among them was Macron, Charles Michel and Chancellor Angela Merkel.
Borissov said he must have held 14 phone conversations with European leaders before leaving for Ankara from Sofia. The Bulgarian Prime Minister hopes that his mission will be successful and if not, then it is important to at least ensure Bulgarian security. /ibna