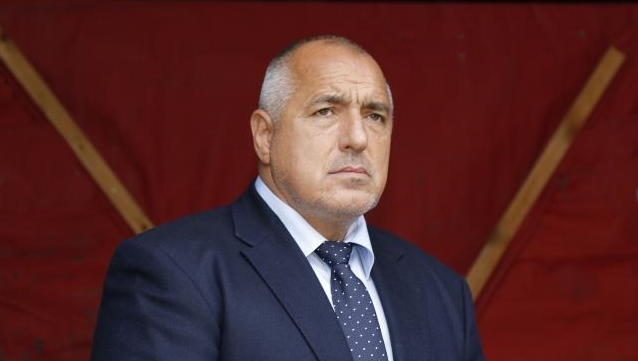 GERB leader Boiko Borissov said on March 2 that if his party comes second in the early parliamentary elections, it will not attempt to form a government, even if the party with the most votes fails to do so.
Borissov was speaking in a breakfast television interview, twenty-four days ahead of the elections. Most public opinion polls see the vote as a tight battle for first place between GERB and Kornelia Ninova's Bulgarian Socialist Party.
Borissov's statement was reminiscent of his approach to Bulgaria's November 2016 presidential elections, when he said that his government would resign if GERB's candidate head of state did not win. He held to that statement, setting the country on course for early parliamentary elections.
On March 2, he told Nova Televizia that he had always said that the party that the leader of the party that won the elections should become the Prime Minister. "If GERB is second in the elections, we go into opposition," Borissov said.
Since GERB was formed, it has won the largest share of votes in parliamentary elections, in 2009, 2013 and 2014. In 2009 and 2014, Borissov went on to form governments, in the latter case at the head of a four-party coalition. In 2013, the government was formed by an axis of the second-ranked BSP and the Movement for Rights and Freedoms, with support in the National Assembly from Volen Siderov's far-right Ataka party.
This time around, according to Borissov, if his party does not get a majority but wins the elections, it would seek to form a coalition with the Patriotic Front and the Reformist Bloc. He ruled out a coalition with Vesselin Mareshki, the business person best-known for his cut-price pharmaceuticals and fuels, recently labelled by the New York Times the "Donald Trump of Bulgaria".
Referring to the United Patriots nationalist coalition, Borissov said that his party had a "normal working relationship" with that coalition's three leaders, Valeri Simeonov, Krassimir Karakachanov and Siderov. Just the previous day he had spoken with Karakachanov, Borissov said.
He would not comment on whether VMRO leader Karakachanov was more inclined to seek a coalition with the BSP, saying that he was not authorised to speak on behalf of other political formations.
Borissov told Nova TV: "When we look at Macedonia, we should imagine Bulgaria after March 26".
He was referring to the prolonged and fruitless saga in the neighbouring former Yugoslav republic, where close election results have not been followed by a solution about forming a government, about three months after the elections.
Commenting on the lack of agreement on a television debate between him and BSP leader Ninova, Borissov said that there would be no debate. "Definitely. That topic is closed for me," Borissov said./ΙΒΝΑ