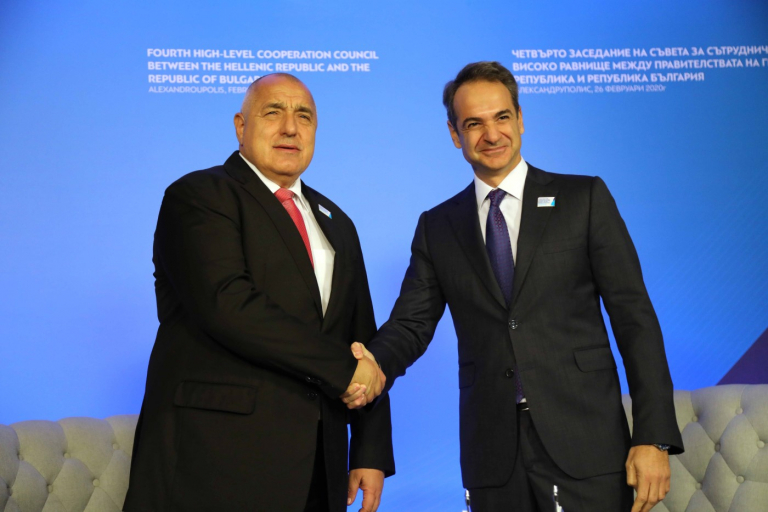 On Wednesday 26 February, the 4th Bulgarian-Greek Cooperation Council was held in Alexandroupolis in the presence of the Prime Ministers of Greece Kyriakos Mitsotakis and Bulgaria Boyko Borissov, alongside a number of Ministers from both sides.
During a joint press conference with his Greek counterpart, the Bulgarian Prime Minister stated that "generations of politicians in Greece and Bulgaria have managed to maintain the most important value; to be well-intentioned and friendly. We and our Greek colleagues are building gas corridors. The pipelines are there, they are under construction". Later on, Boyko Borissov noted that he had received an SMS from Ursula Von der Leyen congratulating him on Bulgaria's macroeconomic stability.
"There is nothing better than EU Member States showing friendship", Borissov said, adding that "while others were just preaching difference, we went out and invested 500 million on it".
With our aircrafts the Ministers of Defense could also consider common air policing. "In other words, the ties between our two armies must be extremely strong", the Bulgarian Prime Minister stressed.
For the fourth consecutive year Bulgaria has zero immigration, Borissov said, while addressing Mitsotakis he stressed "You provide reassurance to the whole region"; he did not fail to mention Turkey's important role in the matter, noting that "we also operate magnificently and actively with our counterparts at the Turkish border authorities".
The conflict with Turkey must end quickly, Borissov said, noting that he was ready, along with Foreign Minister Ekaterina Zaharieva, to assist the brotherly state of Greece.
The Bulgarian Prime Minister also stressed the need to boost cooperation between Bulgaria and Greece in business and tourism, adding that opening a new border checkpoint would be good for our neighborhood relations with Greece.
Finally, regarding the European enlargement, he underlined that "we are committed to supporting both the Republic of North Macedonia and Albania, but they must meet the commitments they have made to both Greece and Bulgaria", Bulgarian Prime Minister Boyko Borissov concluded. /ibna