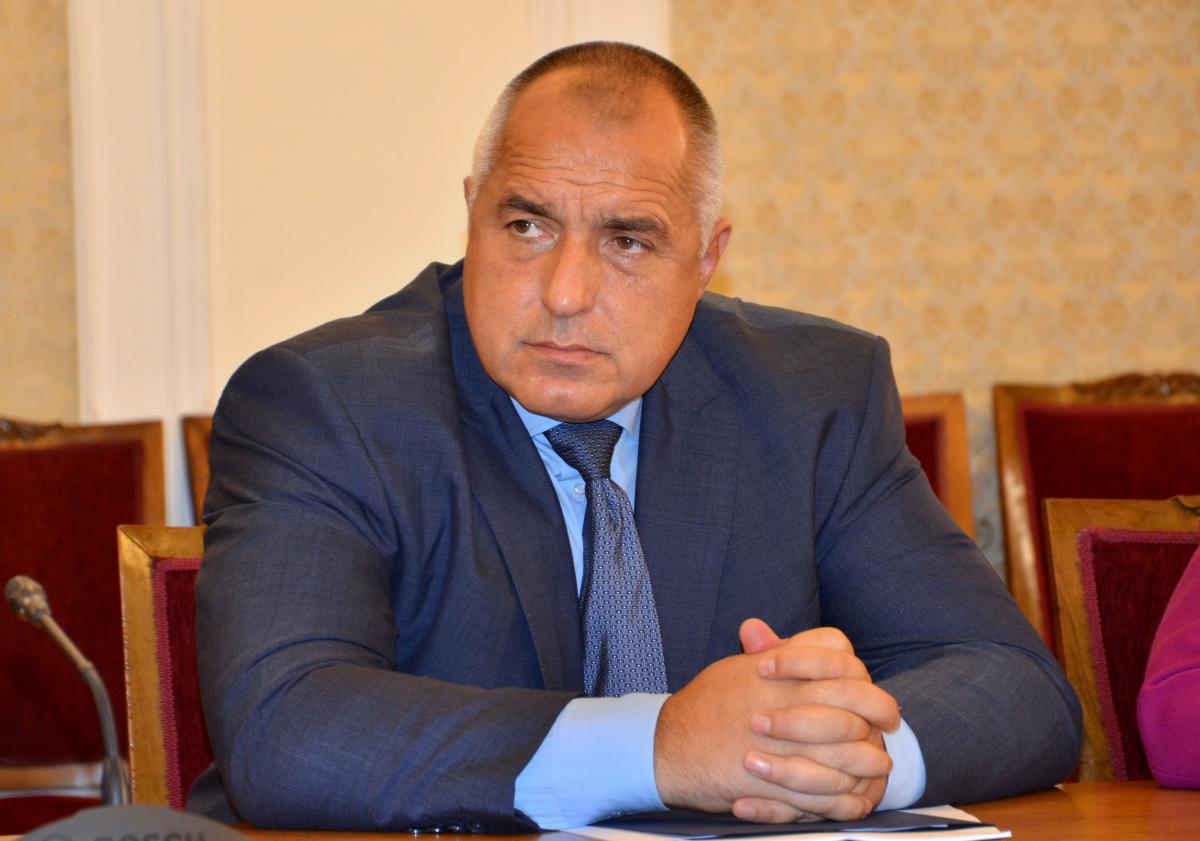 The leader of Bulgaria's centre-right GERB party, twice former prime minister Boiko Borissov, has taken personal charge of the team negotiating a possible new government, his party said on April 3.
In Bulgaria's March 26 2017 early parliamentary elections, GERB won 90 of the 240 seats in the National Assembly and needs at least one sufficiently large coalition partner to have sufficient support in Parliament for a government.
This partner currently is seen as most likely being the nationalist United Patriots coalition, which has 27 MPs.
GERB has ruled out involving the second-largest party, the Bulgarian Socialist Party, in a coalition. In turn, the BSP has ruled out being in a coalition government with GERB. Borissov's party also has ruled out a coalition government with the Movement for Rights and Freedoms, the fourth-largest of the five parties in the new National Assembly.
An initial meeting was held with the three co-leaders of the United Patriots last Friday, described by participants as being only a general discussion.
No formal talks were scheduled for April 3, but GERB did disclose the names of its negotiating team – made up of senior party members who all were ministers in one or both of the previous Borissov administrations: Tsvetan Tsvetanov, Tomislav Donchev, Vladislav Goranov and Delyan Dobrev.
This is an entirely different team from the all-female trio that negotiated Borissov's November 2014 coalition government.
Lilyana Pavlova, a senior GERB member who also was in both of Borissov's cabinets, said that discussions were held at the party's headquarters on April 3 on details of the election programme that now must be turned into a governance programme. This will then be submitted for discussion with other potential partners.
Goranov said that in the next government, Borissov would be Prime Minister. Any other claims were just rumours and attempts by smaller parties to raise the price of their participation in a government, he said.
Goranov dismissed talk by United Patriots co-leader Valeri Simeonov that Borissov should not be Prime Minister.
Earlier, Vesselin Mareshki, whose Volya party has 12 MPs and also is seen as a possible coalition agreement participant, said that he wanted to be Prime Minister. Following adverse public comments about this, he later said that he had been expressing a desire to head the government some time in the future, not right now.
Goranov told reporters, "we are talking to everyone except the left". He added that GERB also was not talking to the Movement for Rights and Freedoms – which styles itself a liberal party – but said that talks with Mareshki were possible./IBNA