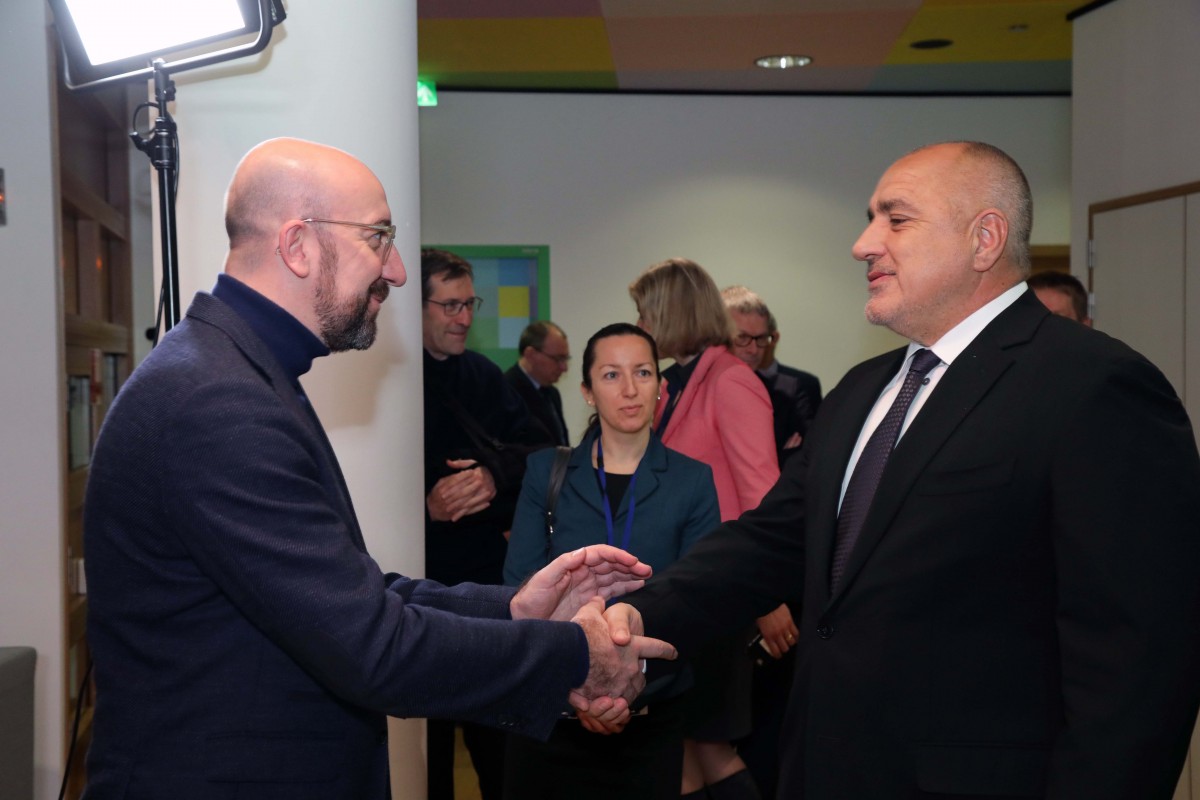 Bulgaria is a constructive partner in the negotiations on the EU's long-term budget and we share your view that with common sense and determination we can reach an agreement that is in the interest of all European citizens, Bulgarian Prime Minister said during his meeting with the President of the European Council Charles Michel.
Boyko Borissov and Charles Michel met in Brussels, during consultation with European leaders and the President of the European Council, ahead of the upcoming extraordinary European Council on 20-21 February 2020.
According to government sources, the focus of the two men's meeting was the new Multiannual Financial Framework for the period 2021 – 2027. "EU funds are the engine that helps us move faster", the Bulgarian prime minister said, stressing that cohesion and the common agricultural policy have already shown added value and their effects are visible and tangible to European citizens.
Boyko Borissov stressed the benefits of overcoming inequalities across regions and in reducing backwardness, adding that it is very important not to leave any region out of the overall EU growth rate.
Concerning efforts to achieve climate neutrality, the Bulgarian Prime Minister noted that the fair transitional package should not be linked at all to the cohesion package, as the objectives of the two instruments differ substantially in nature. According to the Prime Minister, it is important not to divide new and old priorities for the EU. "We value traditional policies, science and innovation, security, climate change equally", Borissov said. According to him, the EU budget must confirm the results so far and at the same time meet the new challenges the EU is faced with.
During his talk with the President of the European Council, the Bulgarian Prime Minister welcomed the active support and commitment of the European institutions in the Western Balkans region. The prime minister stressed that enlargement is a two-way process and that both sides must fulfill their promises. "This is for the benefit of Europe's peace, stability and prosperity", Bulgarian Prime Minister Boyko Borissov concluded./ibna