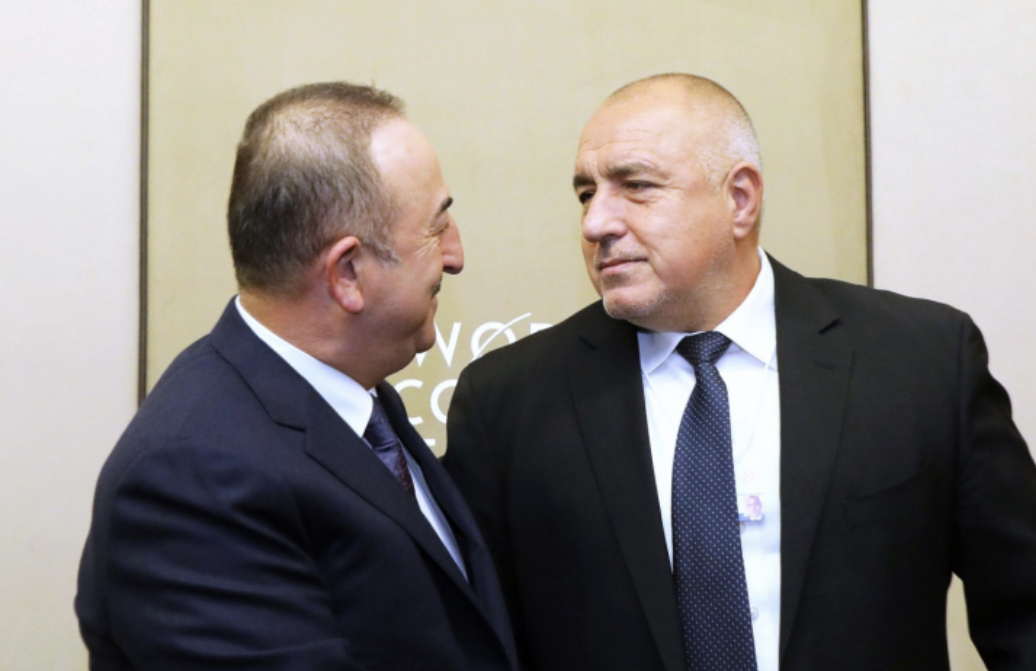 Bulgarian Prime Minister Boyko Borissov met with Turkish Foreign Minister Mevlut Cavusoglu on the sidelines of the Davos World Economic Forum.
The two men discussed current international issues, focusing on the outcome of the Berlin Peace Conference on Libya. "You did a great job. With these itineraries from Chancellor Merkel to Moscow, the fact that Presidents Putin and Erdogan, Foreign Minister Pompeo, Merkel-Macron, were also present, I am optimistic", said Prime Minister Borissov.
Turkish Foreign Minister Mevlut Cavusoglu stressed that all participants in the Berlin peace conference agreed that military operations in Libya should be halted. "We have to put our weapons aside and talk politically", Cavusoglu noted.
The Bulgarian Prime Minister and the Turkish Foreign Minister also discussed Cavusoglu's upcoming visit to Sofia later this month./ibna