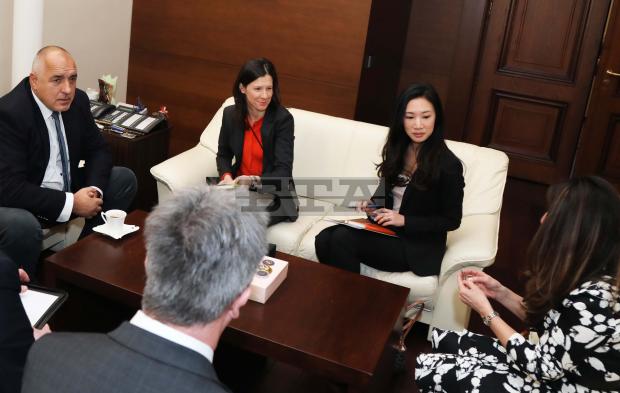 Bulgarian Prime Minister Boyko Borissov met with US Ambassador to Bulgaria Herro Mustafa. The focus of the discussion was the forthcoming first session of the Bulgaria-US Strategic Dialogue, to be held on January 8 in Bulgaria with the participation of US Deputy Assistant Secretary of State for Political Affairs David Hale and his delegation, the government announced.
During the Prime Minister's meeting with Ambassador Mustafa, the strategic partnership between Bulgaria and the US was discussed, and a framework for cooperation in specific areas of cooperation was agreed, as set out during Borissov's visit to the White House last November.
"The Bulgaria-US strategic dialogue is of the utmost importance for the development of relations between the two countries. The aim is to provide concrete results in key areas of mutual interest such as security and defence, the fight against terrorism, energy security, law enforcement, education, relations between citizens", the Bulgarian Prime Minister said.
During the discussion between the Prime Minister and the US Ambassador, the excellent relations between Bulgaria and the US in the field of security and defence, both bilateral and within NATO, were confirmed. Other issues related to the rule of law were also addressed.
The Bulgarian Prime Minister stressed that his country is interested in further deepening trade and economic relations with the United States, while maintaining the positive trend for sustainable development of bilateral trade. The importance of co-operation between Bulgaria and the US in the energy sector has also been highlighted, which has the potential to contribute to enhancing Bulgaria's energy security and the diversification of energy resources and routes, including through the introduction of liquefied natural gas.
Boyko Borissov and Ambassador Mustafa also discussed topical international issues. Jessica Kim, US Embassy Permanent Legal Adviser to Bulgaria, also attended the meeting./ibna