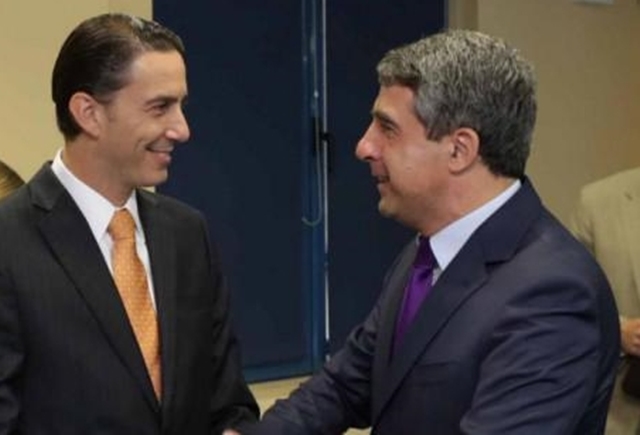 Sofia, June 11, 2015/ Independent Balkan News Agency
By Clive Leviev-Sawyer of The Sofia Globe
Bulgaria is strongly committed to the construction of gas interconnectors, especially with Greece, Bulgarian Prime Minister Boiko Borissov said at a meeting with US special envoy and co-ordinator for international energy affairs at the state department, Amos Hochstein.
Borissov and Hochstein discussed opportunities for diversification of gas supply sources and routes as a guarantee of energy independence, the Bulgarian government said in a June 10 media statement.
Specific topics of discussion included the construction of interconnectors with neighbouring countries and the Southern Gas Corridor project, the media statement said.
"Bulgaria is strongly committed to the construction of interconnectors and more specifically the gas link with Greece," Borissov said, according to the statement.
"Very significant progress has been made in constructing the interconnector with Romania, funding has been provided to carry out a feasibility study of the interconnector with Turkey, and despite the delay, we have been assured that work on the one with Serbia will be accelerated," Borissov said.
He said that the Southern Gas Corridor would guarantee Europe's energy security through the diversification of supply routes and sources, which is part of the European Energy Union project.
Work towards the liberalisation of the electricity market by the end of the year was underway, Borissov told Hochstein.
Progress on building the South Gas Corridor, the inter-systemic gas connector between Bulgaria and Greece and the inter-connectors with Bulgaria's other neighbouring countries were among the topics discussed at June 10 talks between Bulgarian President Rossen Plevneliev and Hochstein, the President's office said.
The implementation of these projects will guarantee diversification of the energy supplies not only to Bulgaria, but also to the region, Plevneliev said.
Hochstein said that it was extremely important toensure reverse-flow energy connections, so that an opportunity is provided for a bidirectional supply of natural gas.
Plevneliev and Hochstein highlighted that the forthcoming signing of the final investment decision will open the way for the practical implementation of gas connections between Bulgaria and Greece, the President's office said.
Plevneliev said that it was important for the region that the development of the EU energy union started from the Balkans and that a regional energy exchange was created, which would be a prerequisite for achieving competitive prices of the energy resources, the statement said.