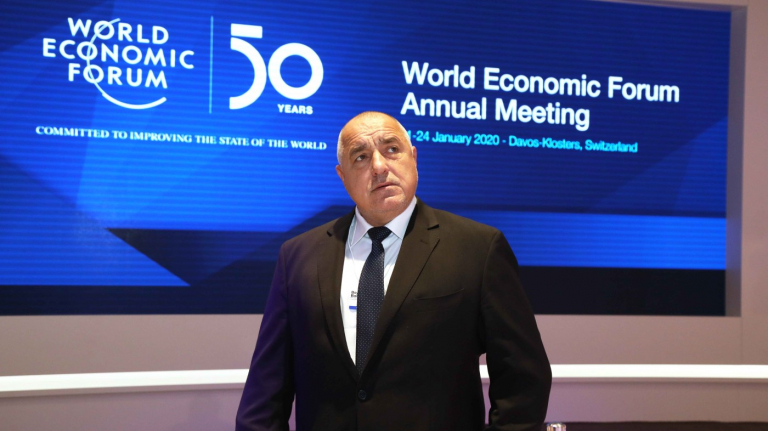 "Bulgaria has consistently supported the efforts of the Western Balkan countries on their path towards EU accession", Bulgarian Prime Minister Boyko Borissov said during a panel discussion on the Western Balkans' diplomatic dialogue at the World Economic Forum in Davos.
The Bulgarian Prime Minister stressed to the participants in the debate that it is extremely important to maintain the role of EU enlargement policy as a catalyst for the implementation of key reforms in the countries of the region. "These reforms are needed both for the modernization and development of the Western Balkans and for the stability and prosperity of this strategic region of the EU", Boyko Borissov said.
According to him, the various initiatives and forms of regional cooperation in South-East Europe complement each other to promote political, economic and social stability in the region. "However, regional cooperation is not an alternative to European integration in the Western Balkans. On the contrary, it should contribute to the achievement of the strategic goal of EU integration of the countries in the region", the Bulgarian Prime Minister continued.
"Bulgaria, along with the Republic of North Macedonia, has been hosting the Berlin process since January 1, 2020," Borissov said in Davos. He also added that "our country has made this responsible commitment as a natural continuation of what has been achieved during the Bulgarian Presidency of the EU Council and bringing to the forefront the process of European integration in the Western Balkans for the Union's political agenda".
"The priorities of the Joint Presidency of the Berlin Process are to interconnect in all its aspects: transport, energy, digital, and connecting people, especially young people, including through education", Bulgarian Prime Minister said in Davos. He clarified that one of the major projects to be implemented is progress in the construction of the Trans-European Corridor 8. It is vital for the region and will set a good example for linking the Western Balkans with neighboring EU Member States.
"We are deeply convinced that the future of the Western Balkan countries lies in the EU, because without them the European plan is incomplete. The Croatian Presidency is also planning to host an EU-Western Balkans summit and will continue to focus on the European perspective of the region on the EU agenda", Boyko Borissov said.
In his speech, he also mentioned that, along with the Berlin process in Southeast Europe, there are other established and important forms of regional cooperation, such as the South-East European Cooperation Process and the Regional Cooperation Council./ibna