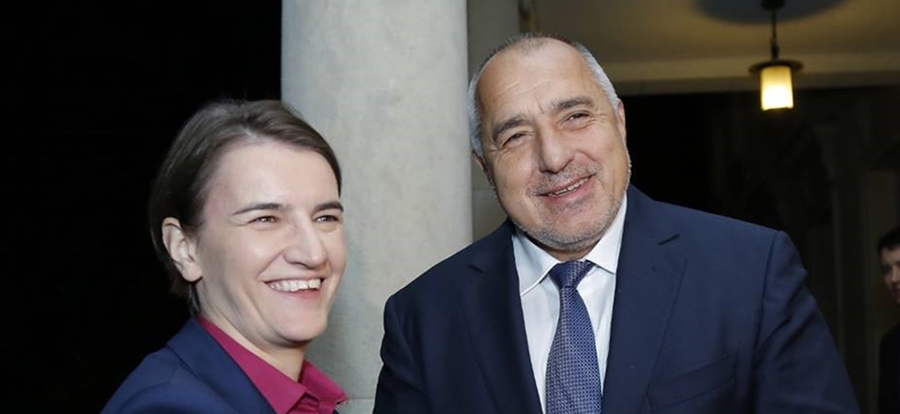 Within two days, Bulgaria and Serbia will sign a deal on reducing roaming charges, Prime Minister Boiko Borissov said on December 7 after talks in Sofia with his Serbian counterpart Ana Brnabić.
Borissov and Brnabić met on the sides of the International Conference for Stronger Integration in the Balkans, where attendees include the prime ministers from Tirana, Sarajevo, Priština, Skopje and Podgorica.
On December 6, the Bulgarian Cabinet approved a draft memorandum of understanding between the relevant ministries of Bulgaria and Serbia on reducing international roaming tariffs for telecommunication services.
The purpose of the document is for governments to encourage mobile operators to reach specific agreements between themselves that lead to a steady reduction in international roaming tariffs in favor of nearly 14 million citizens of both countries, a Bulgarian government statement said.
Serbia is the second country in the Western Balkans to conclude an agreement of this kind. Less than a month ago, Sofia and Skopje signed an agreement to reduce roaming charges.
The abolition of roaming charges between the Western Balkan countries and the EU is among the priorities of the Bulgarian government and of Bulgarian digital economy European Commissioner, Maria Gabriel.
It is part of the measures to improve connectivity at all levels in the region, which will directly affect the contacts between citizens and businesses, the government said.
In his talks with Brnabić, Borissov said that the development of infrastructure projects by Bulgaria and Serbia would contribute to the connectivity of the whole region.
In the talks, Borissov and Brnabić gave priority to the agreed construction of a gas link between Bulgaria and Serbia.
They also expressed appreciation for the progress on projects of mutual interest, such as the Sofia – Niš motorway.
Borissov told Brnabić that during Bulgaria's EU Presidency in the first half of 2018, his country would continue to support Serbia's EU integration process./IBNA