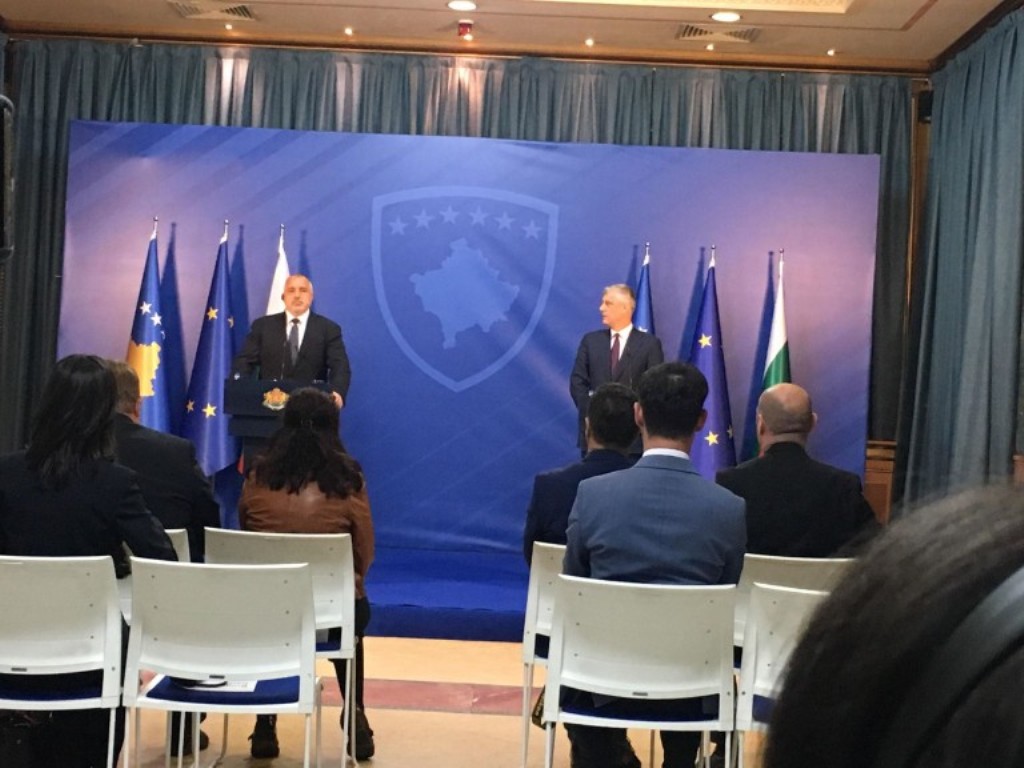 Kosovo's representation in the European Union Summit which will be held on 16 and 17 of May was one of the main topics of the meeting between Bulgarian PM, Boyko Borisov and President of Kosovo, Hashim Thaci.
At the end of the meeting, the Bulgarian PM told the President of Kosovo, Hashim Thaci that the latter is invited to participate in the Summit of Sofia.
"Kosovo will be represented, because it has been recognized by 100 states. Meanwhile, we will find a solution about the states which have not yet recognized this country's independence", Borisov said.
The Bulgarian PM has also called on Balkan leaders to put their personal egos aside, as this would be fatal for the future of these countries.
Kosovo's participation in this summit has been a topic of debate, as several countries of the European Union, Spain in particular, have not agreed to this. /ibna/